Here are the biggest stories for Monday, July 10, 2023. Jennifer Garner is back as Elektra, Deadpool 3 photo shows Hugh Jackman in Wolverine costume, and Shang-Chi 2 is delayed. Meanwhile James Gunn clarifies Doom Patrol's final episodes' fate and Superman's age.
We can't always cover everything. So here's everything you missed this morning. In Case You Missed It (ICYMI).
Warning: May contain spoilers!
1. Deadpool 3: Photo Reveals Hugh Jackman In Comics Accurate Wolverine Costume | Comic Book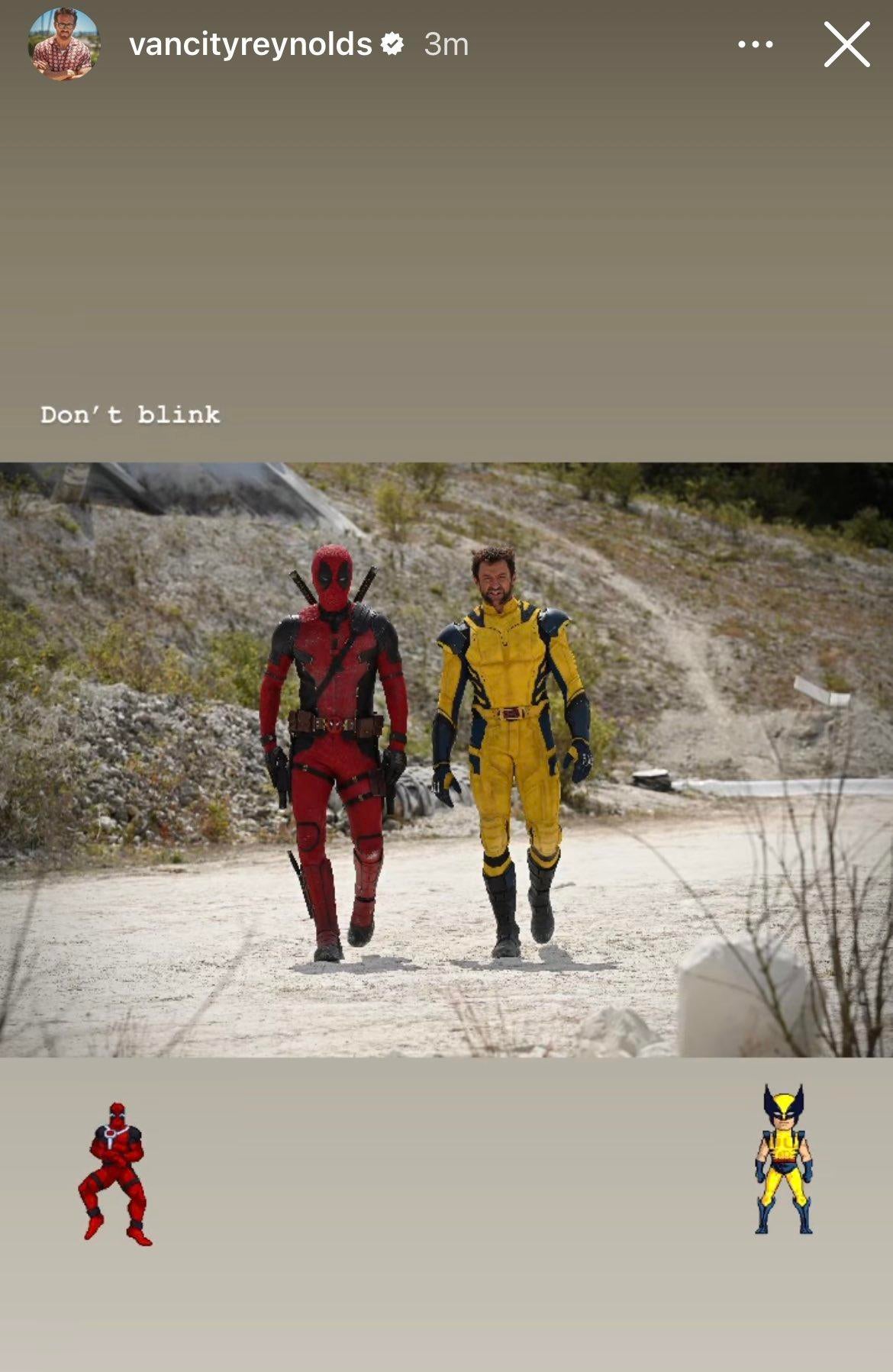 Hugh Jackman will finally wear his comics-accurate Wolverine costume in Deadpool 3, as revealed by Ryan Reynolds on Instagram. The film will be released on November 8, 2024, and will be rated R. The character's death in Logan was acknowledged in a Deadpool 2 joke, but Jackman's Wolverine comes from an earlier point in the timeline than Logan. The film will be written by Wendy Molyneaux and Lizzie Molyneaux-Loeglin, with Deadpool and Deadpool 2 writers Rhett Reese and Paul Wernick also returning to contribute to the script. Deadpool 3 is set to be the first in the franchise to be released by Marvel Studios, following the acquisition of 20th Century Fox by Disney.
2. Guardians of the Galaxy vol. 3 Director Says He Almost Offered High Evolutionary Role to a Big Star | Comic Book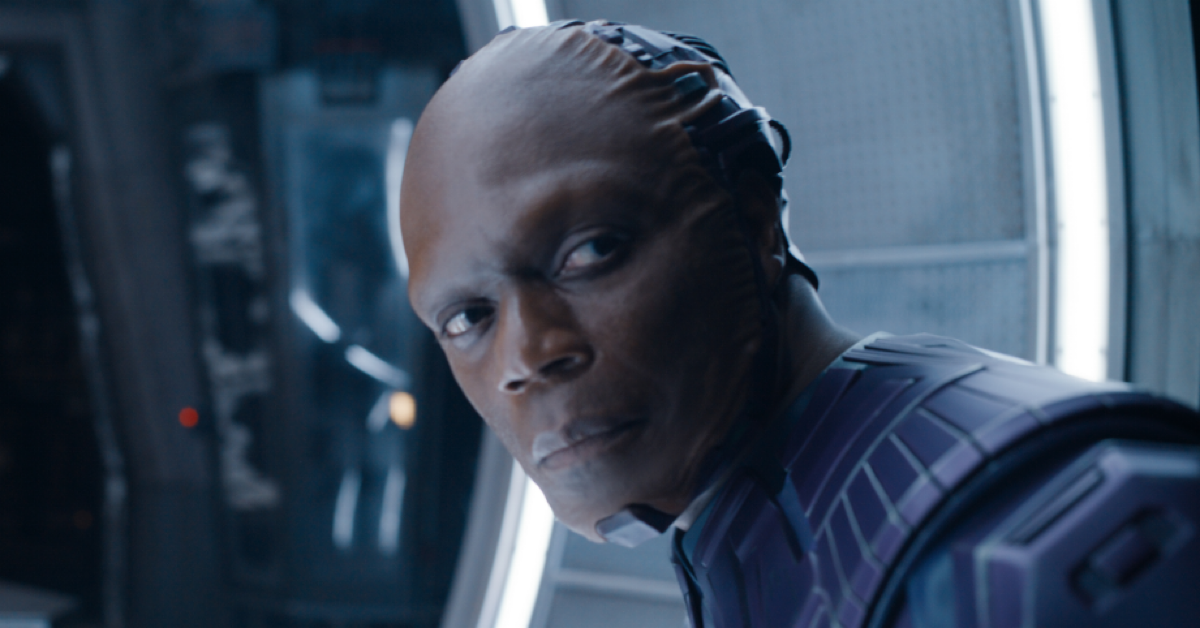 James Gunn's Guardians of the Galaxy vol. 3 featured the role of the High Evolutionary, which was initially considered for a big-name actor. Gunn met Chukwudi Iwuji on the set of Peacemaker and was impressed by his talent. He approached Kevin Feige at Marvel Studios and had a screen test with him, which led to his acceptance as the High Evolutionary. Gunn revealed the news to Iwuji during the opening dance sequence for Peacemaker, but he recalls being pitched the role during the dance sequence but not knowing it for sure until later.
The movie is now in theaters and available on digital video on demand platforms. It will be available on Blu-ray and DVD in August.
3. Shang-Chi 2 Delayed as Marvel's Plans Keep Falling Apart | Gizmodo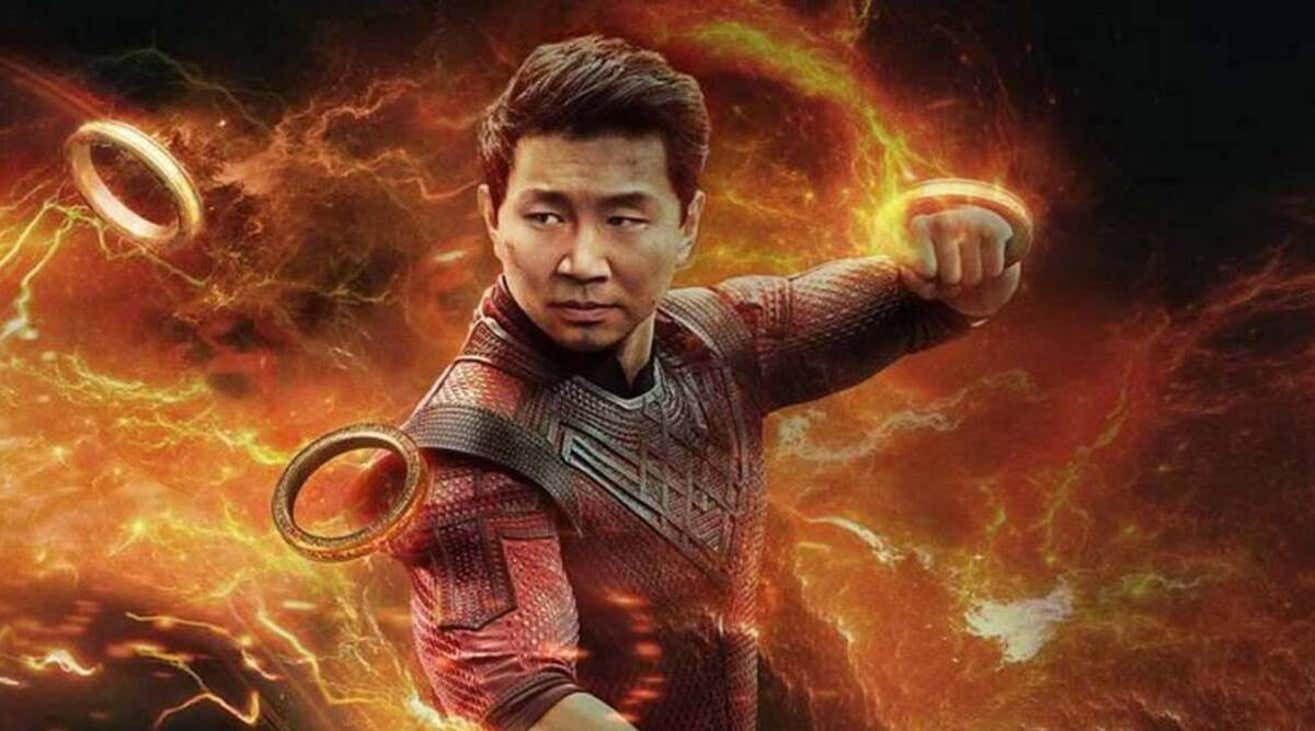 The Marvel Cinematic Universe (MCU) has faced a shaky start since the Infinity Saga ended in 2019. Shang-Chi star Simu Liu's second solo movie, Shang-Chi 2, is currently in flux due to circumstances beyond his control. Shang-Chi and the Legend of the Ten Rings, which was the first film in the Marvel Cinematic Universe to feature an Asian lead and predominantly Asian cast. It went on to gross $432 million worldwide once it hit theaters in September 2021. The delay in Shang-Chi's films, Avengers: Kang Dynasty (2026) and Avengers: Secret Wars (2027), highlights the messy nature of the MCU's recent releases. Disney has learned from past mistakes and is giving more breathing room for Phase Five material like Ironheart and Echo. However, VFX crunch and abuse allegations of top-billed stars like Jonathan Majors continue to impact the big picture. The ongoing WGA Strike may cause productions to halt, but Marvel and Disney will ultimately be fine unless another event sets them back by a year or two.
4. James Gunn Clarifies Fate Of 'Doom Patrol's Final Episodes Amid Cancellation & Shelving Rumors | Deadline
James Gunn has confirmed on Instagram Threads that Doom Patrol episodes are not being shelved, despite rumors about the series' future. The DC show, set to conclude with Season 4, has only half of the season aired, raising concerns about the series' future. Gunn, who is currently focused on Superman & Creature Commandos, confirmed that the remaining episodes will be released. We just don't know when. Doom Patrol reimagines DC's most recognized superheroes, including " Robotman," "Negative Man," "Elasti-Woman", "Crazy Jane," and "Cyborg." Joivan Wade, who plays Cyborg in the Max Original series, teased that the second half of the show would provide fans with a satisfying ending, allowing them to feel whole and healed. Wade believes the rest of the season will be some of his best work, and he will save the rest for future conversations.
5. Box Office: The Flash Falls Out of Top 10 in Fourth Week | Comic Book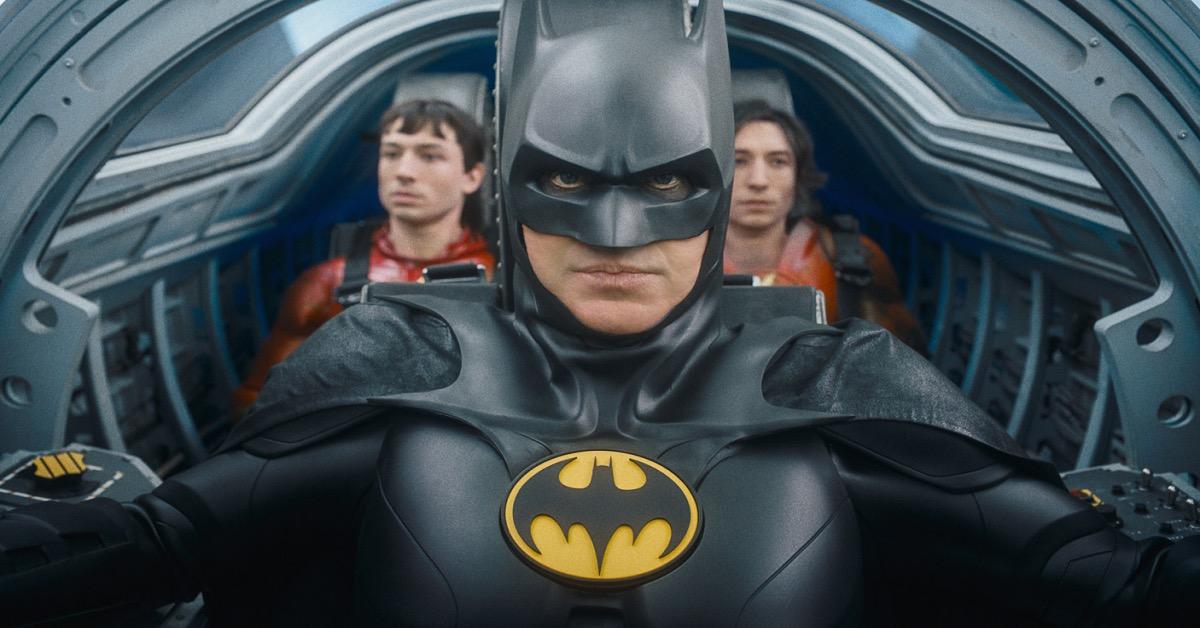 The Flash has dropped 58% in its fourth week in theaters, grossing $2.2 million in its fourth week. The DC movie, led by Ezra Miller, dropped to third place in its second weekend and eighth place in its third week. The film's theater number has dwindled to 1,723 with an average take of $1,286 per theater. The global total stands at $261 million. The Flash has surpassed 2020's Harley Quinn: Birds of Prey ($201m) and two of DC's pandemic-era releases that streamed on HBO Max as part of a day-and-date release strategy: The Suicide Squad ($167m) and Wonder Woman 1984 ($166m). It also outraced DC's box office bomb Shazam! Fury of the Gods ($132m). The film falls behind Black Adam, which opened with $67 million in October and finished its exclusive theatrical run with $391 million. DC's upcoming releases include Blue Beetle, Aquaman and the Lost Kingdom, Joker: Folie a Deux, and The Batman – Part II.
6. Deadpool 3 Will Bring Back Jennifer Garner as Elektra | Gizmodo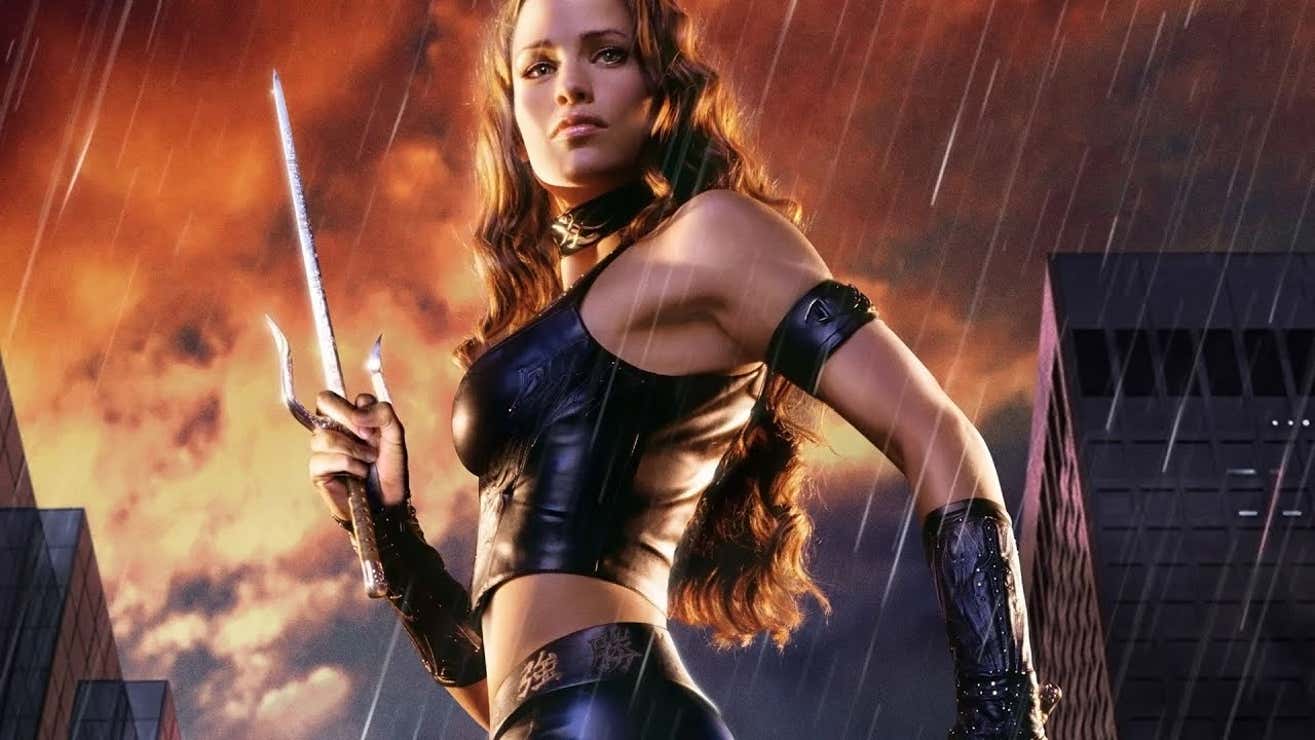 Jennifer Garner will reprise her role as Elektra in Deadpool 3, set to release on May 3, 2024. Garner first played the character in 2003's Daredevil and has since appeared in a solo movie. The film is expected to be meta and may feature Garner as a cameo, opening doors to other characters and actors from Marvel's past.
7. Patrick Wilson Reveals He's Filming Reshoots for 'Aquaman' Sequel | Hollywood Reporter
Aquaman and the Lost Kingdom is set to release in December, with Patrick Wilson reprising his role as Orm, Arthur Curry's Atlantean half-brother. He revealed in an interview with The Hollywood Reporter that he filmed reshoots last week. The sequel faces pressure from previous DCEU-set films, such as Black Adam and Shazam! Fury of the Gods, which underperformed. Wilson believes the success of the original movie suggests DC has found a niche in comic book adaptations, and that the sequel will continue to make fun and entertaining.
8. Disney Pulls Film Off Disney+ Weeks After Its Premiere | Screen Crush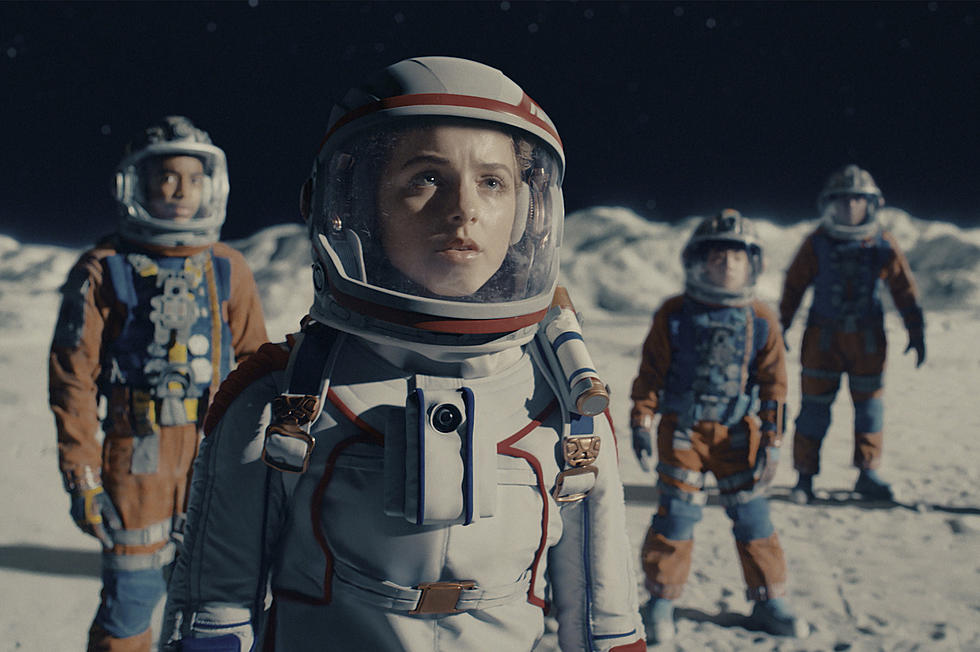 Disney removed Crater, a live-action Disney movie starring Isaiah Russell-Bailey. The film, directed by Kyle Patrick Alvarez, was added to Disney+ on May 12 and was removed in a string of cost-cutting measures. Disney revealed in an SEC filing that it would be doing another smaller wave of cuts at the end of the financial quarter, removing another $400 million worth of content. The movie's trailer is below.

I was actually looking to watch this film the other day for our family's movie night. It shocked me that it was taken down. The movie looks pretty good based it's Rotten Tomatoes score (64%). The film serves as a reminder that streaming subscriptions are not as unlimited as they seem.
9. Batman's Producers Tried To Force Danny Elfman To Co-Write The Score With Prince | Slash Film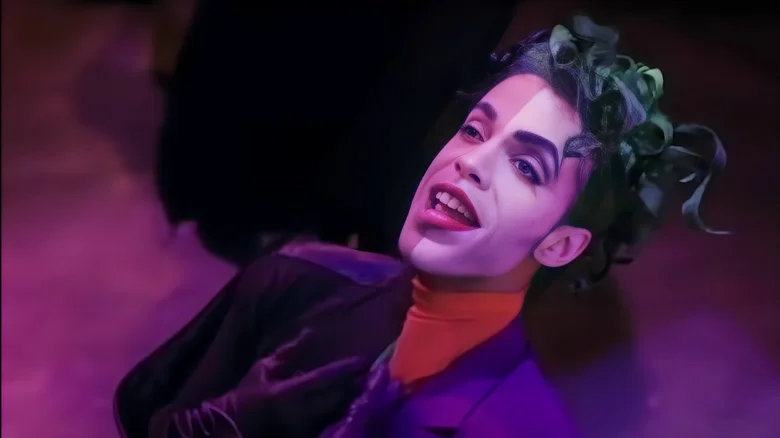 In 1992, Tim Burton expressed his love for the late pop star Prince and his admiration for his music. However, he didn't want to showcase his passion for the pop star in his 1989 film "Batman." Warner Bros. wanted more pop songs on the soundtrack, and Burton admitted that the pop' star's style conflicted with his vision. The film's aesthetic was expressionistic and industrial and original Prince songs like "Partyman" and "Trust" didn't fit. But the songs were eventually added to the film. Elfman, who had worked on other films, was intimidated by the studio's demands and the need for a pop score. Despite this, Elfman turned down the opportunity to collaborate with Prince, stating that he loved the singer but not for the score. Despite the disappointment, Elfman eventually received the call to compose music in a more comfortable venue, and both Prince and Elfman's albums remain well-regarded pieces of pop media.
10. James Gunn Reveals Clark Kent's 'Superman: Legacy' Age | Heroic Hollywood
Director James Gunn revealed on BlueSky that his Superman will be the same age as the actor who portrays him, David Corenswet. Corenswet is now 30 years old meaning that Gunn's Superman will be in his prime. Considering his age he'll most likely be working at the Daily Planet. David Corenswet's Superman: Legacy portrayal is expected to offer a more traditional take on the beloved superhero and his alter-ego, Clark Kent. James Gunn has suggested that Legacy will be a return to the classic essence of Superman. Corenswet has been steadily making a name for himself after his roles in the hit Netflix series The Politician and the slasher movie Pearl.
Cool Stuff: Guardians of the Galaxy Vol. 3 4K UHD + Blu-Ray + Digital Copy Pre-Release $29.96 -25% (List Price: $39.99) | Amazon
This title will be released on August 1, 2023.
Official Product Description: " In Marvel Studios " Guardians of the Galaxy Vol. 3″ our beloved band of misfits are looking a bit different these days. After acquiring Knowhere from the Collector, we find the Guardians working to repair the extreme damage done by Thanos-determined to make Knowhere a safe haven, not only for themselves, but for all refugees displaced by the harsh universe. But it isn't long before their lives are upended by the echoes of Rocket's turbulent past. Peter Quill, still reeling from the loss of Gamora, must rally his team around him on a dangerous mission to save Rocket's life-a mission that, if not completed successfully, could quite possibly lead to the end of the Guardians as we know them.
This is a good price considering all the bonus features the release has. Check it out!
Most Popular Posts – Last Week
Here are the top five posts from last week
Quote of the Day
"The past is a construct of the mind. It blinds us. It fools us into believing it. But the heart wants to live in the present. Look there. You'll find your answer." – Total Recall 2012 (2012)

Click on the link for more ICYMI!
Note: This post contains affiliate links. If you use these links to buy something we may earn a small commission. Thanks!
What do you think of today's news and links? Let us know in the comments below!