ICYMI: Superman's Father Died, Jeopardy Contestants Don't Know Tom Holland and More
Which classic Superman actor died? What does a Thanos bathing suit look like? How many people have watched Netflix'
Stranger Things 3
? What scene was cut out of Justice League? How long has Nick Fury been a [SPOILER]?
We can't always cover everything, so here's everything you missed this morning Tuesday, July 09, 2019. In Case You Missed It (ICYMI).
Above Image: Bucky cosplay by RemnantShade |
Redditt - /MarvelStudios
Warning: May Contain Spoilers
1. Actor Vinnie Jones' Wife Tanya, 53, Dies 'Peacefully' in Their LA Home | MSN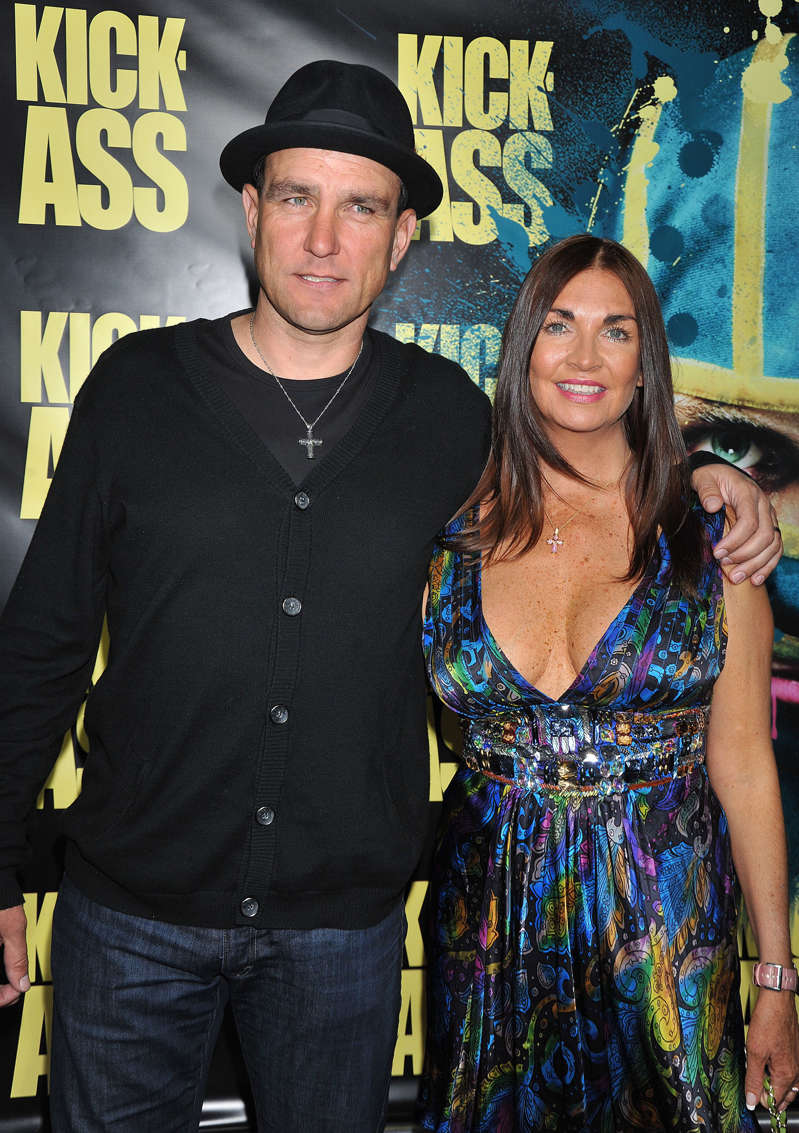 The wife of the actor, best known to geeks for playing Juggernaut in
X-Men: The Last Stand
, sadly died after an unspecified "long illness" at age 53.
2. Will Miles Morales Appear in the MCU After 'Spider-Man: Far From Home'? | /Film
3. Eddie Jones, Lois & Clark and A League of Their Own character actor, dies at 84 | Entertainment Weekly
Jones has a notable onscreen career, including as the widowed father to second baseman Marla Hooch (Megan Cavanagh) in 1992's A League of Their Own and as owner of the horses War Admiral and Man O'War in 2003's Seabiscuit. He made his biggest impression as the kindly Jonathan "Pa" Kent, father to Clark Kent/Superman (Dean Cain) on Lois & Clark. Jones recurred on 87 episodes across four seasons from 1993 to 1997.
4. This Thanos Bathing Suit Exists, And I Wore It In Public | io9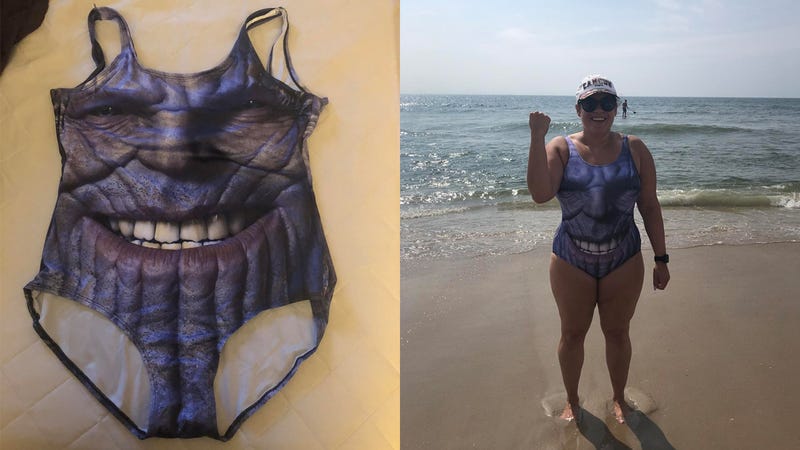 Me, literally saying, "Fun isn't something one considers when balancing the universe. But this… does put a smile on my face."

5. Jeopardy! Contestants Hilariously Mistake Tom Holland For Prior Spider-Man Actors | Screenrant
Proof you don't have to know everything to win Jeopardy...
6. SPIDER-MAN: FAR FROM HOME Director Jon Watts And Kevin Feige Talk In Detail About Mysterio - SPOILERS | Comic Book Movie
"How exciting for us to actually do Mysterio," he says. "The fishbowl illusionist who everybody rolls their eyes at in the comics; the green smoke trails, we were like, 'We gotta do that. We gotta swirl them around.' Which we really wanted to do, and showcase his illusion powers in a way that it kind of was in the comics always too: science-based, not necessarily magic."
7. Stranger Things Season 3 Has Scared Up 40 Million Viewers, Netflix Claims | TV Line
.

@Stranger_Things

3 is breaking Netflix records!

40.7 million household accounts have been watching the show since its July 4 global launch — more than any other film or series in its first four days. And 18.2 million have already finished the entire season.

— Netflix US (@netflix) July 8, 2019
Might be questionable but the series is good so far. I'm on episode 3. NO SPOILERS PLEASE!
8. Spider-Man: Far From Home Makes Black Widow's Endgame Death Worse | Screenrant
All in all, there's something distinctly uncomfortable about the way Marvel has been treating Black Widow. It's worth remembering that all this is in the context of a character who's been critically underused and underdeveloped in the first three phases of the MCU, and who was killed unexpectedly and without major impact in Avengers: Endgame; the problem has even been visible with tie-in merchandise, with an Avengers: Age of Ultron action figure famously substituting Black Widow for Captain America on a bike. Now that very death is being treated as something of an aside, as though it doesn't really matter to the MCU at all, it's hard not to conclude that Black Widow deserves better.
9. 'Justice League' BTS Image Offers New Look At Deleted Scene With Ray Fisher's Cyborg | Heroic Hollywood
"Behind the scenes on JL, deleted scene. Cyborg at the graveyard." Cinematographer Fabian Wagner's personal
Instagram
feed.
Zack Snyder has revealed in the past there was a scene where Ray Fisher's Cyborg was going to see his parents with the help of a mother box. There is also a whole football sequence that was scrapped as well.
10. SPIDER-MAN: FAR FROM HOME Director Jon Watts Reveals How Long Nick Fury Has Been [SPOILER] | Comic Book Movie
"First of all, to clarify the timeline, that's real Nick Fury at Tony's funeral at the end of [Avengers: Endgame]," Watts confirms. "So it's not like he's been a Skrull forever or like, it's not like he's been a Skrull since Captain Marvel. We were going to have him eat diagonal toast cut diagonally," he added referencing Captain Marvel. "You know that one? That would've given it away."
Click on the link for more
ICYMI
!
Read more of his posts by clicking on the
link
Follow him on Twitter
@mauricem1972
What do you think of today's news and links? Let us know in the comments below!
Note: Some links may lead to an approved affiliate and small proceeds from the sale go to support the blog. Thank you!
If you enjoyed this, then please use the buttons below to tell your friends about this post! Follow us!
Email
|
RSS
|
Twitter
|
Facebook