ICYMI #212 - Ben Affleck's Batman Movie Revealed, AGENTS OF S.H.I.E.L.D. Wraps and More
Here are the biggest stories for Wednesday, July 31, 2019.
How did Hemsworth get ready for his "Bro Thor" role? What little Ant-Man detail did a fan spot? Which Star Trek character is getting a line of fine wines.
We can't always cover everything. So here's everything you missed this morning Wednesday, July 31, 2019. In Case You Missed It (ICYMI).
Warning: May contain spoilers!
1. Spoilers: Possible Sith Trooper Details From 'Star Wars: The Rise Of Skywalker' Revealed | Heroic Hollywood
An interesting connection to Palpatine...
2. Arrowverse: Crisis is Coming | DC Comics
3. Agents of SHIELD Wraps Forever As Filming Ends On Season 7 Finale | Screenrant
Tuesday, July 30, 2019:

We shoot our last day of

@AgentsofSHIELD

. Spy's goodbye. 😢 I'm not okay.

How is it that I'm numb & yet so emotional?

— Ming-Na Wen (@MingNa) July 30, 2019
4. Ben Affleck's THE BATMAN Would Have Taken The Caped Crusader Into Arkham Asylum | Comic Book Movie
A great loss actually. This would have been amazing.
5. New Line Of Star Trek Wines Announced, Including Chateau Picard Bordeaux | Trek Movie
Today, Wines That Rock introduces Star Trek Wines, a collection of special vintages inspired by the Star Trek universe. Under license from CBS Consumer Products, the first two releases are a 2016 Chateau Picard Cru Bourgeois from Bordeaux, France, and a Special Reserve United Federation of Planets Old Vine Zinfandel. The collection is available exclusively at StarTrekWines.com.
Like Picard, they get better with time.
6. NEW GODS Director Ava DuVernay Drops Intriguing Casting Hint; Confirms Darkseid And The Furies | Comic Book Movie
While she didn't get too specific, DuVernay confirmed that both Darkseid and The Furies will appear. This will hardly be a massive revelation to comic book fans, of course, but the filmmaker did also drop an intriguing casting hint.
https://t.co/BGNvouyNDJ
— Ava DuVernay (@ava)
July 30, 2019
7. 'Avengers: Endgame' Featurette Clip: Chris Hemsworth Gets Ready to Play Lebowski Thor | /Film
8. Viola Davis Is Turning Julia Hart's Underrated Sci-Fi Film FAST COLOR Into an Amazon Series | io9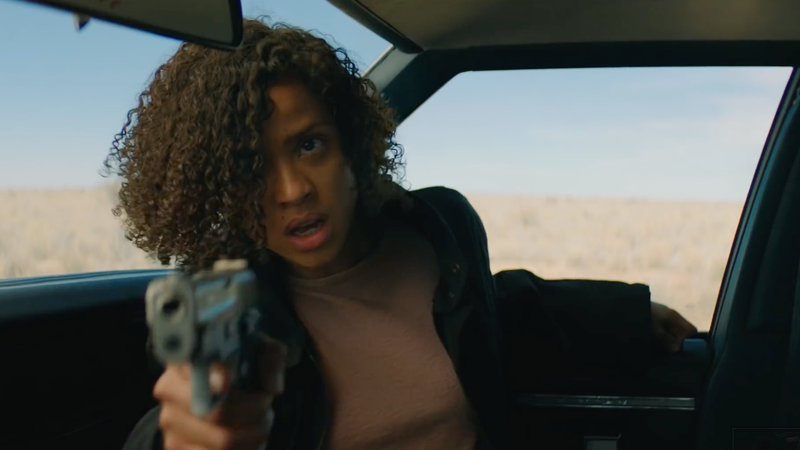 Deadline reports that Amazon has greenlit a Fast Color series from Davis and her husband Julius Tennon's production company JuVee Productions; it will expand upon the story established in the original film about a young woman with world-changing superpowers who reconnects with her estranged daughter and mother. Currently, Hart is slated to write and direct the series' pilot as well as serving as executive producer.
9. 'Krypton' Star Cameron Cuffe on Season 2's Evolution, Evolving Towards a Superman Ideal, and More | Collider
10. Blink and you miss it. Scott actually does become tiny right after the explosion. Fantastic detail for something so quick. | Redditt - /MarvelStudios
Maybe some kind of fail-safe? Still amazing.
Most Popular Posts - Last Week
Here are the top five posts from last week
Quote of the Day
"Do. Or do not. There is no try." - Yoda
The Empire Strikes Back (1980)
Click on the link for more
ICYMI
!
What do you think of today's news and links? Let us know in the comments below!
Note: Some links may lead to an approved affiliate and small proceeds from the sale go to support the blog. Thank you!
If you enjoyed this, then please use the buttons below to tell your friends about this post! Follow us!
Email
|
RSS
|
Twitter
|
Facebook