ICYMI #206 - Natalie Portman as Thor, Hitchhiker's Guide to Galaxy Series and More
Is Hawkeye in
Black Widow
(2020)? Is Will Smith a villain in
Gemini-Man
(2019)? Which actor clashed with the new Terminator director? How is the Mumbai police using Avengers to stop crime?
We can't always cover everything. So here's everything you missed this morning Thursday, July 25, 2019. In Case You Missed It (ICYMI).
Above Image: THOR: LOVE AND THUNDER Fan-Art Reveals How Natalie Portman Might Look As The New God Of Thunder |
Comic Book Movie
1. BLACK WIDOW Star Scarlett Johansson Tiptoes Around Whether Hawkeye Is In The Film: "My Lips Are Sealed" | Comic Book Movie

"Oh my God, that's when you see the tranq gun come out. It's going to take you out first, then I'm going out. My lips are sealed. We have a lot of surprises up our sleeve, up our gauntlet." - Scarlett Johansson
I hope the answer is yes considering their Budapest in-joke.
2. The New Gemini Man Trailer Makes You Wonder Which Will Smith You'll Root For | io9
Looks pretty trippy
3. Avengers: Endgame Gag Reel Has Marvel Stars Making Fools of Themselves | Screenrant
4. A Hitchhiker's Guide to the Galaxy TV Show Is Heading to Hulu | io9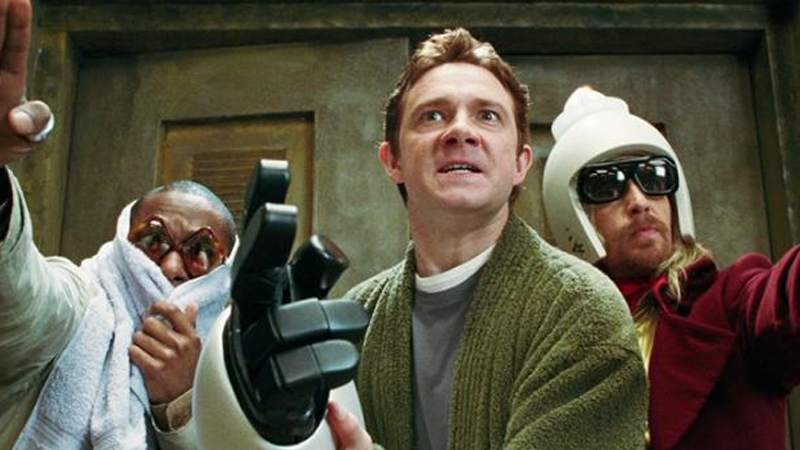 Deadline reports that Carlton Cuse and Jason Fuchs will both showrun and write the adaptation of Adams' beloved sci-fi series for the streaming service. The story follows hapless Englishman, and noted towel fan, Arthur Dent on his adventures across the cosmos after the earth is demolished by an alien species called the Vogons, primarily to make way for the interstellar version of a highway.
The book's humor is hard to capture but the 80s miniseries does a good job. This works better in the longer format.
5. NBCUniversal Streaming Service to Launch in April, Sky to Expand Original Content | Variety
Darroch sees an opportunity to "tell European stories at a scale that we've never seen before," he said. "There's a real spot for us to dive into now." He said that Sky's originals push would eventually "displace" some of its acquired programming expenditures.
Not sure if we need another streaming service, but NBC did give us
Six Million Dollar Man
and
Quantum Leap.
6. Linda Hamilton Clashed With 'Terminator: Dark Fate' Director Tim Miller Over Sarah Connor | Heroic Hollywood
"There was an approach thing that I had to sort out with Tim because Tim was shooting it like an independent, as he keeps saying. I still — because I haven't seen it — barely understand what that means. But, in terms of approach, he wanted her 'relatable.' That was the word he used. And I was like Sarah Connor has never been relatable! She was relatable in the first movie as a nice waitress, but what do you mean 'relatable'? You are trying to make her softer? I just knew that with the time that had passed and as her situation changed, she ain't relatable."
7. Another Villain For Thor: Love And Thunder Has Been Revealed | We Got This Covered
No spoilers...
8. Mumbai Police have the best social media account | Redditt - /MarvelStudios
9. SPIDER-MAN: FAR FROM HOME VFX Stills Show Creation Of The Upgraded Suit And Amazing Before & After Shots | Comic Book Movie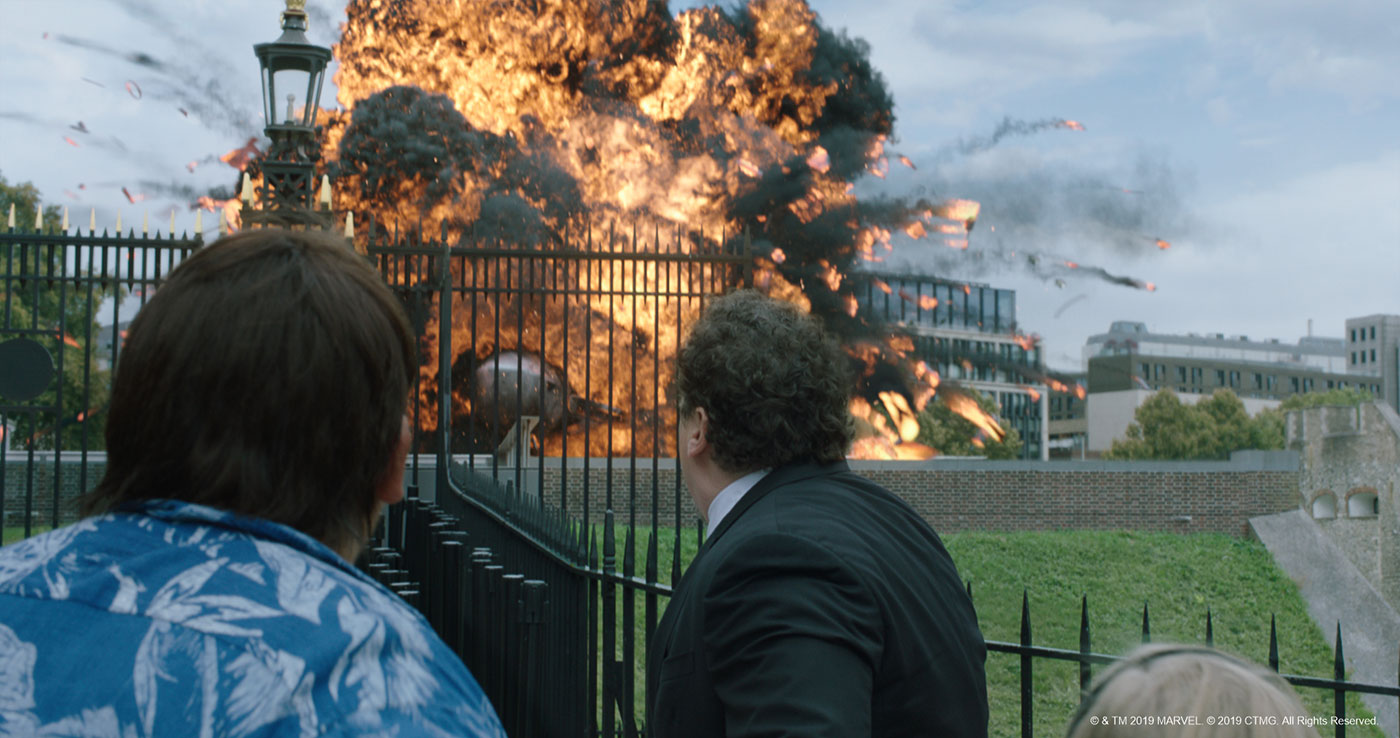 10. Inside Comic Con's STAR TREK: PICARD Prop Gallery | Slashfilm
The producers shared concept art of the Anti-Monitor for the upcoming CW crossover "Crisis on Infinite Earths".
Most Popular Posts - Last Week
Here are the top five posts from last week
1
5 Horrifying Facts About Seven of Nine's Uniform
2
A Brief History of Deanna Troi's Cleavage
3
10 Marvel Asian Superheroes Who Should Get Their Own Show
4
5 Supervillains Who Broke Captain America's Shield
5
Star Trek: 10 Dirtiest Secrets About the Original Costumes
Click on the link for more
ICYMI
!
What do you think of today's news and links? Let us know in the comments below!
Note: Some links may lead to an approved affiliate and small proceeds from the sale go to support the blog. Thank you!
If you enjoyed this, then please use the buttons below to tell your friends about this post! Follow us!
Email
|
RSS
|
Twitter
|
Facebook