ICYMI: "Avengers 4" Set in the Past, Optimus Prime Movie and Could Killmonger Return?
Find out everything you may have missed today. Could Killmonger be back in "Black Panther 2"? Can "toxic fandom be ended? Why is a spider on Scarlett Johannson's face?
Michael B. Jordan Open to Returning as Killmonger in Black Panther 2
via Screenrant
"I mean, I'm a fan, as you said, of Marvel, of comic books, everybody knows that. So I mean if there was ever an opportunity for me to come back and like join this universe and work with like Joe Russo, Kevin Feige, Victoria [Alonso], and everyone over there at Marvel, re-team with Ryan [Coogler] you know, of course, I would."
AVENGERS: INFINITY WAR's Chris Pratt Teases GUARDIANS OF THE GALAXY VOL. 3 Being Set In The Past
via Comic Book Movie
THE FLASH: Jessica Parker Kennedy's Nora West-Allen Is Officially Made A Series Regular For Season 5
via Comic Book Movie
The Problem With Toxic Fandom And How We Can Fix It
via Slashfilm
On the June 7, 2018 episode of /Film Daily, /Film editor-in-chief Peter Sciretta is joined by weekend editor Brad Oman, writer Hoai-Tran Bui and special guest Lindsey Romain to have a discussion about the current state of toxic fandom, trolls, and our role in the film conversation.
The Coke Zeroes in China have these cool pictures
via Redditt - /MarvelStudios
Many congrats to Sean Gunn (best Ravager and Rocket stand-in) on his recent engagement!
via Redditt - /MarvelStudios
Our First Look at What Feels Like the First Star Trek Action Figures in Ages
via io9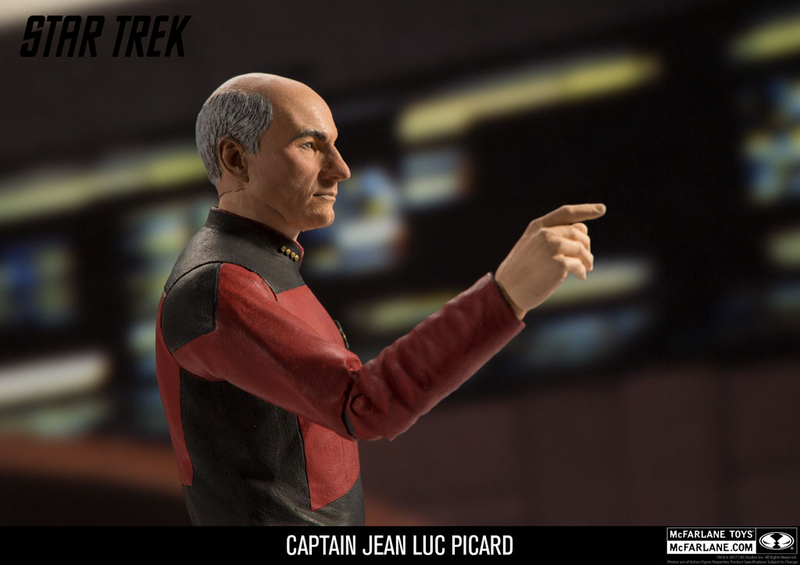 Fans Made the Bumblebee Movie Happen and Optimus Prime Could Be Next
via io9
"We've gotten a lot of feedback from the fans that they wanted us to do a deep dive on one or two of the robots, because they wanted to get to know them better," Transformers producer Lorenzo di Bonaventura told Entertainment Weekly. "Bumblebee was selected [to be first] because he's such a loved figure, and he's also more emotional than Optimus [Prime]. Those were the two likely characters."
"So, yes, if the upcoming Bumblebee movie is a hit, an Optimus Prime movie could be next. "I'd certainly like to do that," di Bonaventura said. "It would be a very different kind of movie than a Bumblebee movie, but equally interesting and different."
What do you think of today's links?
Note: Some links may lead to an approved affiliate and small proceeds from the sale go to support the blog. Thank you!
If you enjoyed this, then please use the buttons below to tell your friends about this post! Follow us!
Email
|
RSS
|
Twitter
|
Facebook