Howard The Duck Dynasty Cosplay, Chinese GUARDIANS OF THE GALAXY Poster, FLASH and GOTHAM Reviews and More
I'd love to hear what you think of the Internet's greatest moments in this week's "
Geek Bits
."
By the Way
I hate writing reviews. I'll be honest that I hate writing reviews. First, I could go on for hours about a movie or TV show and no one really wants that. Second, I don't really think anyone cares what I think. Does our bad review of
Godzilla
affect ticket sales? I doubt it. But I write reviews for one reason: to give you guys a chance to take about the things I've seen. I figure if you're a fan of Arrow, then my review gives you a chance to say in the comments what you like or don't like. So, when you see a review just know we're saying, "I saw that. Tell me what you think." So, tell me what you think.
On another note, I've really fell off my commenting because of work. I'm trying to catch up. :)
Links
10.
Get Ready, Guardians of the Galaxy's Chinese Title Is the Greatest
(via io9)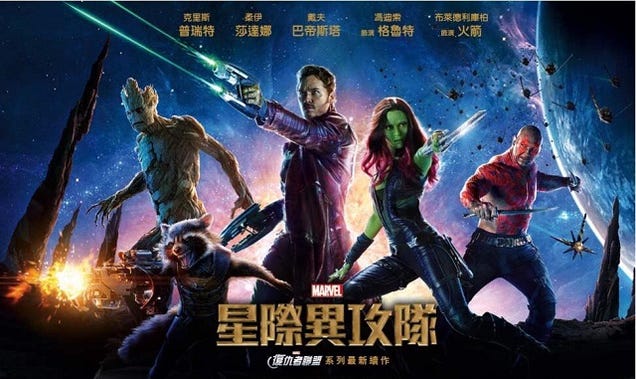 As usual , James Gunn is making sure we're apprised of what's going on for Guardians in Asia. And, according to one translation, China's gotten to the heart of the matter with "Interplanetary Unusual Attacking Team."
9.
'Star Wars: Episode 7′ Lead Wishes Lucas Had Left Original Trilogy Alone
(via Screen Rant)
8.
Neil Gaiman Is Not Impressed With Doctor Who's Gender Imbalance - Your move, Moff.
(via The Mary Sue)
7.
BILL & TED 3 Will Include "Many Versions" of Characters
(via GeekTyrant)
6.
George Clooney Apologizes for Ruining Batman
(via Screen Rant)
...Again
The actor further commented on Batman & Robin, indicating that when he met Batman TV star Adam West, Clooney apologized for ruining Batman – as well as those nipples on the Batsuit:
"I think since Batman that I've been disinvited from Comic-Con for 20 years. I see the comment sections on all you guys. I just met Adam West there [referring to behind the NYCC main stage] and I apologized to him. Sorry about the nipples on the suit. Freeze, freeze, I apologize for that."
5.
CANNOT UNSEE: "Howard the Duck Dynasty" Cosplay
(via The Mary Sue)
4.
These are your first Age of Ultron toys
(via io9)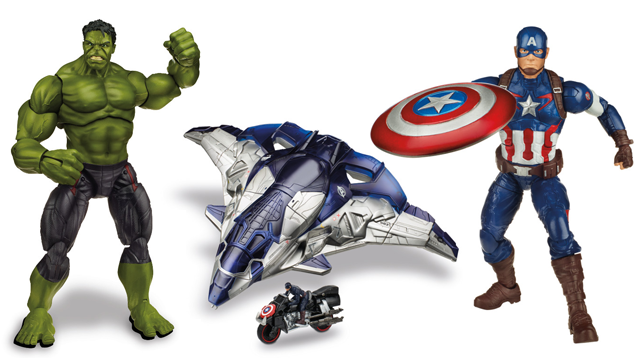 3.
Ooh, Child: Guardians of the Galaxy's Awesome Mix is coming to Vinyl
(via io9)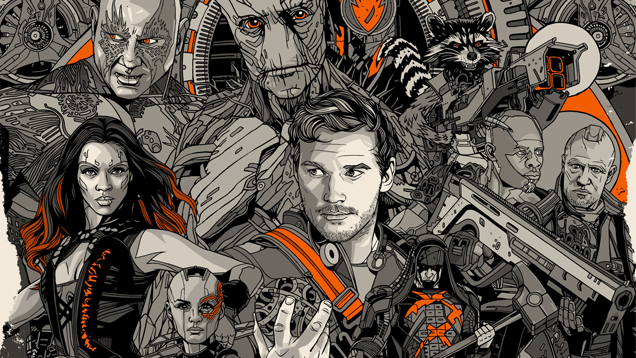 Guardians of the Galaxy's licensed soundtrack is as awesome as its name - and because of that, it's vastly popular . It's about to get even more retro-cool however with the announcement that it's coming to Vinyl early next year, complete with sumptuous cover sleeve art by Tyler Stout.
2.
AVENGERS: AGE OF ULTRON Trailer Might Be Attached to INTERSTELLAR
(via Collider)
I've heard it's insane, so this should be great.
1.
'Star Wars Rebels' Bringing Back James Earl Jones to Voice Darth Vader
(via Screen Rant)
'Star Wars Rebels' is bringing back James Earl Jones to voice Darth Vader in a special ABC special edition of the 'Spark of Rebellion' movie.
Reviews
Television
The Flash

"Pilot" (01x01)
-

Recommended
"After a particle accelerator causes a freak storm, CSI Investigator Barry Allen is struck by lightning and falls into a coma. Months later he awakens with the power of super speed, granting him the ability to move through Central City like an unseen guardian angel. Though initially excited by his newfound powers, Barry is shocked to discover he is not the only "meta-human" who was created in the wake of the accelerator explosion — and not everyone is using their new powers for good. Barry partners with S.T.A.R. Labs and dedicates his life to protect the innocent. For now, only a few close friends and associates know that Barry is literally the fastest man alive, but it won't be long before the world learns what Barry Allen has become…The Flash.
"
This show is incredible. I hoped it would be good, but it's beyond good. It's the best superhero show on TV right now. Grant Gustin is immediately likable and has a wonderful enthusiasm. It was great seeing the 1990's 'Flash' star John Wesley Shipp as Allen's Dad and all the other cameos made it a feast for fans of the comics. The Arrow cameo was the tip of the iceberg and I never saw the twist (highlight to reveal) that
Harrison Wells is actually faking his injuries and is Professor Zoom
! All in all a wonderful show and a real step in the right direction for DC. Your move Marvel.
Gotham

"Selina Kyle" (01x02) -
Recommended
"Detectives Gordon and Bullock investigate a child trafficking ring preying on Gotham's street kids, including Selina Kyle (Camren Bicondova). Meanwhile, Penguin (Robin Lord Taylor) resurfaces in the countryside and begins to make his way back to GOTHAM, leaving victims in his wake in the all-new "Selina Kyle" episode of GOTHAM.
"
This is another good show and really captures the feel of Batman without the continuity. I don't buy Penguin as a serial killer, but I guess that's just the way it's going. Camren Bicondova makes a good Catwoman without trying to be a seductive temptress like Eartha Kitt. It's great seeing everyone moving in the right direction.
Gotham

"The Balloonman" (01x03) -
Recommended
(Source: https://legionofleia.files.wordpress.com)

"Detectives Gordon and Bullock track down a vigilante who is killing corrupt Gotham citizens by attaching them to weather balloons. Meanwhile, Oswald Cobblepot returns to Gotham and gets a new job close to an influential figure in the underworld in the all-new "The Balloonman" episode of GOTHAM

"

If anyone had told me a story about a guy tied to weather balloon would be scary I'd have laughed but they did a great job. Seeing Bruce becoming a detective gives me goosebumps.

What do you think of this week's links

and reviews? Are you enjoying Gotham and Flash? Should I keep writing reviews?

If you enjoyed this, then please use the buttons below to tell your friends about this post! Follow us!

Email

|

RSS

|

Twitter

|

Facebook