Geek Bits: Detailed Worf Figure, Superhero City Map and More
How can Arnold Schwarzenegger play a 67-year-old Terminator? What are some of the birthplaces of superheroes? Why is Richard Pryor from
Superman III
one of the worst supporting characters in superhero movie history? What movie will have the most visual effects of any movie in history? Who is cast as playing Robin in
Batman v Superman: Dawn of Justice
? Read on to find out.
I'd love to hear what you think of the Internet's greatest moments in this week's "
Geek Bits
."
Links
10.
Confirmation That Jena Malone Will Play The Carrie Kelley Version Of Robin In Batman Vs. Superman
(Bleeding Cool)
9.
The 10 Worst Superhero Movie Supporting Characters
(via SuperheroHype)
8.
Where Do MARVEL Characters Come From?
(via He Geek She Geek)
7.
James Cameron Told 'Terminator Genisys' Producers How To Fit In Arnold Schwarzenegger
(via /Film)
Cameron told
Deadline
"I wasn't interested in producing it or working on it actively, but I did want to put in a good word for Arnold. I pointed out that the outer covering (of the Terminator) was actually not synthetic, that it was organic and therefore could age. You could theoretically have a Terminator that was sent back in time, missed his target, and ended up just kind of living on in society. Because he is a learning computer and has a brain as a central processor he could actually become more human as he went along without getting discovered."
6.
You can already buy the TARDIS' latest look
(via io9)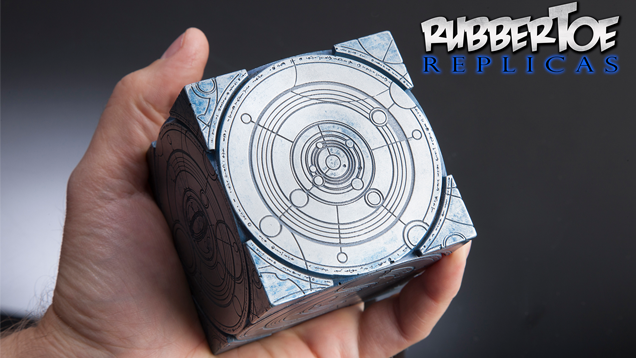 This past weekend's episode of Doctor Who, Flatline , saw The Doctor's timeship display a new ability to protect itself from imminent destruction - Siege Mode, which turned the TARDIS into a teeny, nigh on invincible Gallifreyan cube. Now you can buy a Siege Mode TARDIS of your very own!
5.
Ridley Scott's 'The Martian' Adds Chiwetel Ejiofor and Sebastian Stan
Scripted by
Drew Goddard
and based on the book by
Andy Weir
,
The Martian
centers on astronaut Mark Watney (Damon) who is accidentally left behind on Mars by his crew. As he struggles to survive in space, the NASA crew on Earth scrambles to find him. Speaking to
EW
, Scott described
The Martian
as "quintessential Robinson Crusoe." The film has also been described as a cross between
Apollo 13
and
Cast Away
.
4.
Female Director Wanted For 'Wonder Woman;' Here Are 5 Great Choices
(via /Film)
3.
Today is a good day to not die, but ogle this wonderful Worf figure!
(via io9)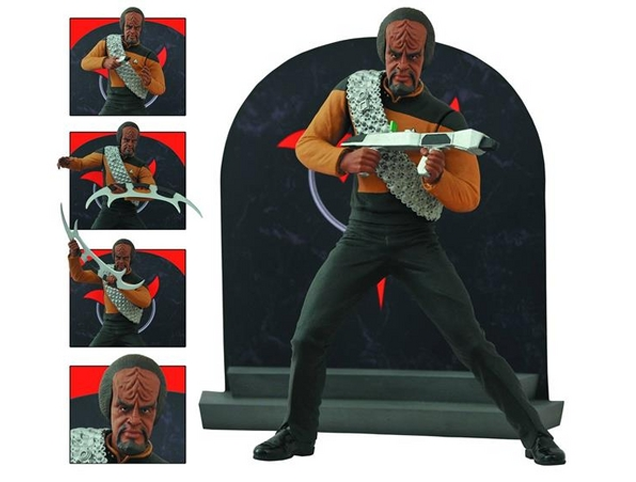 2.
'Avengers: Age of Ultron' Will Have Most Visual Effects of Any Marvel Movie
(via Screen Rant)
According to Marvel producer Victoria Alonso, 'The Avengers: Age of Ultron' will set a new record for visual effects shots in Marvel movies.
1.
Hold On to Your Fez, Doctor Who: AMC Is Going to Run BBC America
(via io9)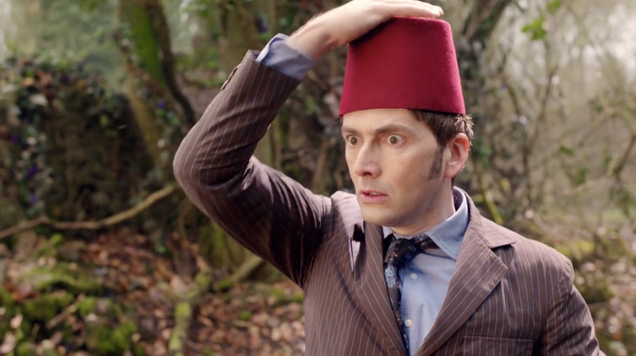 What do you think of this week's links? Which is your favorite Johhnny Depp hat? Are you ready to watch Doctor Who on AMC? Do you want Worf on your shelf? Which female director would you want for Wonder Woman?
If you enjoyed this, then please use the buttons below to tell your friends about this post! Follow us!
Email
|
RSS
|
Twitter
|
Facebook