Geek Bits: 542 Batmans, Mortal Kombat Kills Super Mario and More [Links]
Guinness World Record for "The Most Batmans." (via Dorkly)
When is Deadpool coming? Who wants to be in Star Wars Episode VII (besides
Lando
)? How much money has
Guardians of the Galaxy
made? What would it look like if Sub-Zero were in Mortal Kombat?
Above Image: 542 individual Batmans (NOT "Batmen"), gathered together in Calgary to set the Guinness World Record for "The Most Batmans."
I'd love to hear what you think of the Internet's greatest moments in this week's "
Geek Bits
."
Links
10.
MORTAL KOMBAT Meets SUPER MARIO WORLD in Video Mashup
(via GeekTyrant)
9.
10 Stupid Arguments People Use To Defend Comic Book Sexism
(via io9)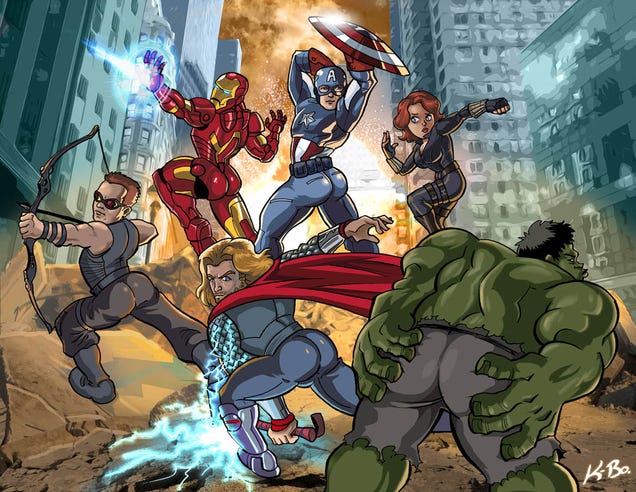 What stupid arguments have you heard?
8.
The Islamic Roots Of Science Fiction
(via io9)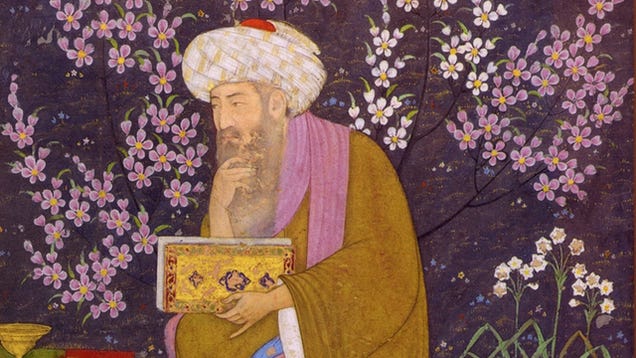 7.
Exuberant Kid Cyclops Cosplay
(via GeekTyrant)
6.
Mark Ruffalo Is Adorable, Wants To Be In Star Wars As Much As The Rest Of Us - SITH SMASH
(via The Mary Sue)
Who would you want Mark Ruffalo to play?
5.
'Deadpool' Movie Is Finally Happening; Release Date in 2016
(via Screen Rant)
"Merc-with-a-Mouth" drops on February 12, 2016!
4.
'Star Wars' Without Music Is Just Silent People Smiling Creepily At One Another
(via Huffington Post)
3.
Official Synopsis For Avengers: Age Of Ultron Released
(via Bleeding Cool)
Marvel Studios presents "Avengers: Age of Ultron," the epic follow-up to the biggest Super Hero movie of all time. When Tony Stark tries to jumpstart a dormant peacekeeping program, things go awry and Earth's Mightiest Heroes, including Iron Man, Captain America, Thor, The Incredible Hulk, Black Widow and Hawkeye, are put to the ultimate test as the fate of the planet hangs in the balance. As the villainous Ultron emerges, it is up to The Avengers to stop him from enacting his terrible plans, and soon uneasy alliances and unexpected action pave the way for an epic and unique global adventure.

Marvel's "Avengers: Age of Ultron" stars Robert Downey Jr., who returns as Iron Man, along with Chris Evans as Captain America, Chris Hemsworth as Thor and Mark Ruffalo as The Hulk. Together with Scarlett Johansson as Black Widow and Jeremy Renner as Hawkeye, and with the additional support of Samuel L. Jackson as Nick Fury and Cobie Smulders as Agent Maria Hill, the team must reassemble to defeat James Spader as Ultron, a terrifying technological villain hell-bent on human extinction. Along the way, they confront two mysterious and powerful newcomers, Wanda Maximoff, played by Elizabeth Olsen, and Pietro Maximoff, played by Aaron Taylor-Johnson, and meet an old friend in a new form when Paul Bettany becomes Vision. Written and directed by Joss Whedon and produced by Kevin Feige, Marvel's "Avengers: Age of Ultron" is based on the ever-popular Marvel comic book series "The Avengers," first published in 1963. Get set for an action-packed thrill ride when The Avengers return in Marvel's "Avengers: Age of Ultron" on May 1, 2015
Is there anything surprising in the official synopsis?
2.
GUARDIANS OF THE GALAXY First Film of 2014 to Pass $300 Million US Box Office
(via Newsarama)
Are you surprised this film has made this much?
1.
J.J. Abrams Reveals His Millennium Falcon; It's Unspeakably Beautiful
(via io9)
How awesome is the new (old) Millennium Falcon?
What do you think of this week's links
?
If you enjoyed this, then please use the buttons below to tell your friends about this post! Follow us!
Email
|
RSS
|
Twitter
|
Facebook