Geek Bits: SIMPSONS Meets AKIRA, PACIFIC RIM Animated Series and More [Links]
Which Simpsons character makes a perfect Akira character? What 80s remake is getting a director? Where is the George Lucas
Star Wars
museum going to be? Why are people scared Marvel's losing the Avengers? How would the Spider-Man kiss scene look if MJ were a dog?
I'd love to hear what you think of the Internet's greatest moments in this week's "
Geek Bits
."
By the Way...
There's a new Geek Twins coming! We're not making a big deal about it, but along with the new look will be some significant changes behind-the-scenes. Stay tuned...
Links
10.
Bart Is Kaneda In The Perfect Akira/Simpsons Couch Gag
(via io9)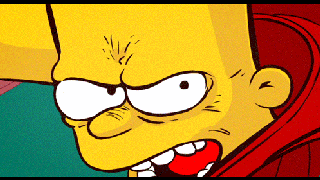 9.
Marvel About to Lose the Rights to Key Characters??
(via Comic Book Movie)
An over sensationalist title about the recent Supreme Court battle between Jack Kirby's estate with Marvel of the rights to key Avengers characters.
8.
Spider-Man's Upside Down Kiss Is Vastly Improved By Adding a Dog
(via io9)
7.
L.A. Mayor Tries to Convince George Lucas to Build Museum There, With Hilariously Last-Minute Twitter Campaign - "The shield is down! Commence attack on the Lucas main reactor!"
(The Mary Sue)
It didn't work. He's building it in
Chicago
.
6.
'WarGames' Remake Lands Director and Screenwriter
(/Film)
Sure, why not drop news of another reboot? The '80s film WarGames, which originally starred Matthew Broderick and Ally Sheedy, is being remade by MGM. (The studio has already created a series of other remakes, including RoboCop, Carrie, and Red Dawn, and has Poltergeist and The Town That Dreaded Sundown to come.) Now the studio is poised to hire Dean Israelite to direct and Arash Amel to write the WarGames remake.

5.
'The Flash' and 'Arrow' Season 3 Get Premiere Dates
(via Screen Rant)
Flash
at 8 p.m. Tuesday, October 7 and
Arrow
season 3 at 8 p.m. Wednesday, October 8
4.
FREE DRAWING: Win A Copy Of The BATMAN: A CELEBRATION OF 75 YEARS Hardcover
(via Comic Book Movie)
3. Netflix "Daredevil" Casting News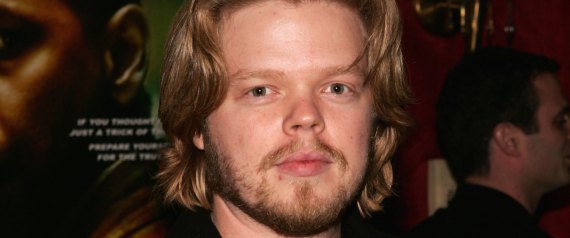 Rosario Dawson
is playing an unknown character (love interest?) and
Elden Henson
is playing Foggy Nelson. They're joining Charlie Cox, who's playing Matt Murdock (Daredevil), and Vincent D'Onofrio, who's playing Wilson Fisk (The Kingpin).
2.
10 Superheroes Who Should Never Get A Movie
(via The Non Review)
1.
Guillermo Del Toro Reveals 'Pacific Rim' Animated Series As Universal Confirms Film's Sequel For April 2017
(via Deadline)
I literally screamed out loud when I saw the title...
Reviews
Television
The Last Ship

(2014) (01x01) "Phase Six"

[Recommended]
Official Synopsis:
This summer, TNT is going to take take viewers on an action-packed ride with the exciting new drama series The Last Ship, starring Eric Dane (Grey's Anatomy) and executive-produced by blockbuster filmmaker Michael Bay(Transformers). The Last Ship opens with a global catastrophe that nearly decimates the world's population. Because of its positioning, the Navy destroyer U.S.S. Nathan Jamesavoids falling victim to the devastating tragedy. But now, Captain Tom Chandler (Dane) and his crew must confront the reality of their new existence in a world where they may be among the few remaining survivors.Rhona Mitra (Strike Back) plays Rachel Scott, a strong-willed, intelligent and fearless paleomicrobiologist assigned to the ship. Adam Baldwin (Firefly, Chuck) is XO Mike Slattery, a former homicide detective and Chandler's second-in-command. Also starring in The Last Ship are Travis Van Winkle (Heart of Dixie), Charles Parnell(Pariah),Christina Elmore (Fruitvale Station),Sam Spruell(Snow White and The Huntsman) and Marissa Neitling(Leverage). Based on William Brinkley's popular novel, The Last Shipcomes to TNT from Bay's Platinum Dunes and its partners, Brad Fullerand Andrew Form, whose credits include the upcoming Teenage Mutant Ninja Turtles. Bay, Fuller and Form serve as executive producers, along with showrunner Hank Steinberg(Without a Trace, The Nine), Steven Kane (The Closer) and director Jack Bender (Lost). Steinberg and Kane wrote the series pilot, which was directed by Jonathan Mostow (U-571).
This show about a ship stuck in the ocean after a global pandemic is really good, and since both
Arrow
and
Agents of S.H.I.E.L.D.
are done for the season, there's plenty of time to watch it. Eric Dane does a great job as the Commander Tom Chandler although he lacks a certain gravitas. He would have been better cast as the executive officer. On the other hand, Adam Baldwin rocks as the XO and should have been the captain. Jonathan Mostow does a great job giving it a feeling of isolation and desperation.
What do you think of this week's links
? If you saw anything I reviewed what did you think?
If you enjoyed this, then please use the buttons below to tell your friends about this post! Follow us!
Email
|
RSS
|
Twitter
|
Facebook