Geek Bits: AVENGERS\WATCHMEN Mashup Trailer, JURASSIC WORLD Dinosaur Revealed and More [Links]
Which
Doctor Who
actor is playing a Marvel villain? Which toy company is trying to imitate Michael Bay? Who is trying hard to play Green Lantern in 2020?
I'd love to hear what you think of the Internet's greatest moments in this week's "
Geek Bits
."
Links
10.
Breaking: David Tennant to Play the Villain in Netflix's Jessica Jones - Officially official.
(via The Mary Sue)
"I'm so honored and excited by the prospect of David inhabiting this multifaceted character [Zebediah Killgrave AKA The Purple Man

]

He can deliver the most heart-wrenching moment to the driest of lines, and all points in between. He'll make Kilgrave a truly original villain." says Jeph Loeb, Marvel's head of TV
9.
Desperate Hasbro Is Thinking of Making a Gobots Movie
(via /Film)
Leading Transformers website,
Transformers World
, broke the GoBots news, which they discovered on a U.S. Patent website.
On January 21st and on January 24th, Hasbro has applied for a new
Go-Bots
trademark (this is not a renewal) under "
distribution of motion pictures, ongoing television programs
" and "
Toys, games and playthings, namely, toy vehicles and accessories for use therewith
".
8.
New JURASSIC WORLD Dinosaur "Indominus Rex" Revealed
(via Collider)
7.
Jason Momoa Excited to Bring the Superhero Diversity with AQUAMAN
(via Collider)
"I've had to bust a** to be in this industry. A lot of things are very black and white," he says. "Aquaman is especially cool because being a Kanaka Maoli—being Hawaiian—our Gods are Kanaloa and Maui, and the Earth is 71 percent water, so I get to represent that. And I'm someone who gets to represent all the islanders, not some blond-haired superhero. It's cool that there's a brown-skinned superhero."
6.
In 2000, The X-Men Movie Pranked Congress
(via io9)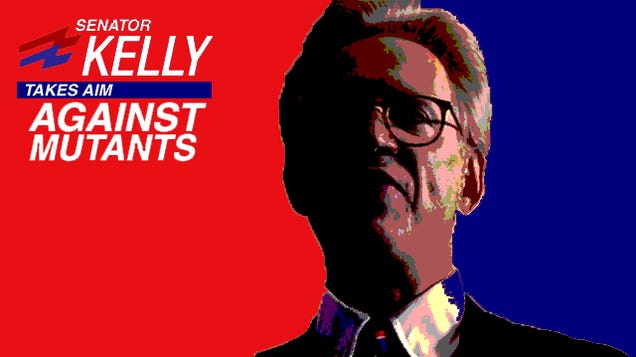 5.
Is Tyrese Gibson meeting with Warner Bros. for the role of Green Lantern?
(via Blastr)
4.
Awesome CAPTAIN AMERICA: CIVIL WAR Fan-Made Trailer
(via GeekTyrant)
2. VOTD: 'Avengers' in the Style of Zack Snyder's 'Watchmen' Trailer (via /Film)
1.
Marvel vs. DC Infographic
(via Screen Rant)
What do you think of this week's links?
If you enjoyed this, then please use the buttons below to tell your friends about this post! Follow us!
Email
|
RSS
|
Twitter
|
Facebook