Here are the biggest stories for Wednesday, July 05, 2023.
A Star Wars writer reveals Disney's Darth Vader parameters and a Star Trek showrunner defends changing canon. Meanwhile a new The Marvels' promo poster drops, Anthony Mackie answers questions about the Cap 4 title, and Star Trek: Prodigy is nominated for a TCA award.
We can't always cover everything. So here's everything you missed this morning. In Case You Missed It (ICYMI).
Warning: May contain spoilers!
1. Star Wars Writer Reveals Disney's Parameters for Darth Vader in Marvel Comic | Comicbook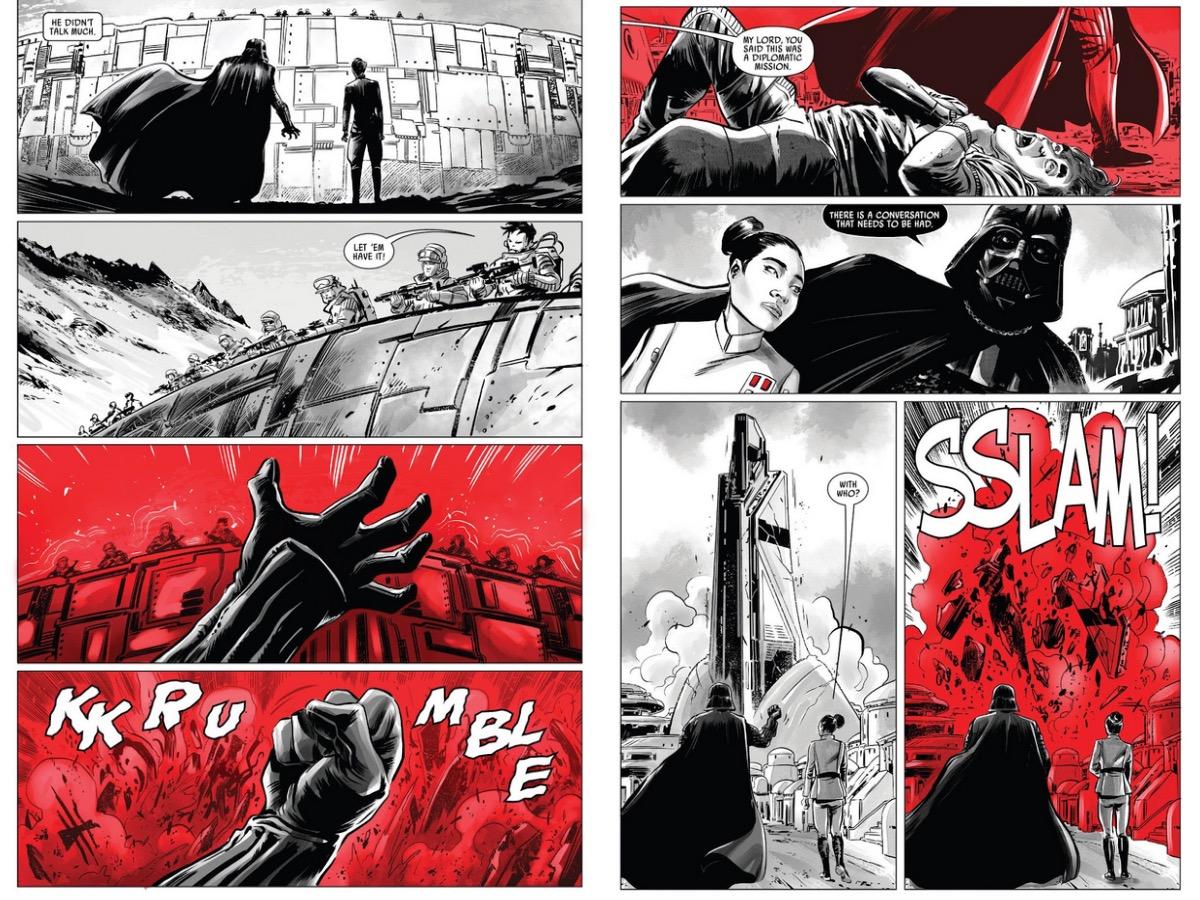 Marvel's Star Wars: Darth Vader – Black, White & Red is a four-issue anthology series that portrays the Dark Lord of the Sith, Anakin Skywalker. The series, which is presented in black, white, and red, features the character of Darth Vader, who has become one of the most powerful Sith Lords of all time. Writer Marc Bernardin, who made his Star Wars comics debut in June's Darth Vader – Black, White & Red #3, explains that Disney's Lucasfilm and Marvel Comics had specific parameters about his portrayal of Darth Vader. " It was odd, the things that they did have parameters about. 'Darth Vader isn't that powerful. Darth Vader can't quite do that. Darth Vader's use of the Force manifests this way, not that way,'" Bernardin said on Fatman Beyond, the podcast he hosts with Kevin Smith, calling the parameters " sort of small, in-world canon things."
However, he said they were easy to work with and made the story better. In "Diplomatic Impunity," Vader recruits Imperial Lieutenant Sulaco to accompany him on a diplomatic mission to her home world on Sarjenn 3. The story features an all-star lineup, including Jason Aaron, Leonard Kirk, Peach Momoko, Daniel Warren Johnson, and Torunn Grønbekk.
2. Star Trek Showrunner Defends Major Canon Change | Den of Geek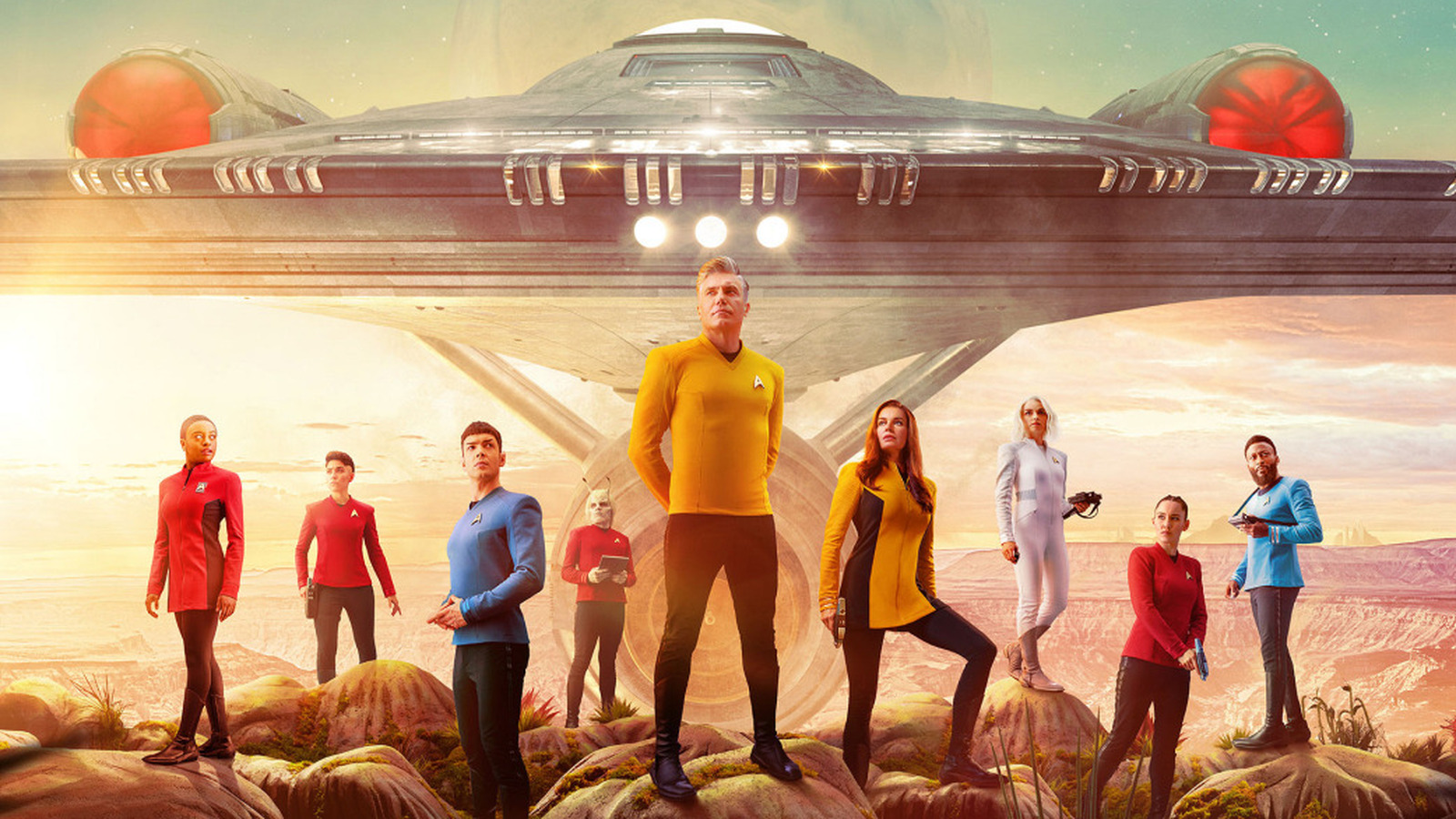 Star Trek has always been set in an optimistic future, but the world of Strange New Worlds is marked by the devastation of World War III and inequality. The Eugenics Wars, a major conflict, have been a significant marker of the franchise's timeline. The Original Series episode " Space Seed" dates the Eugenics Wars as beginning in 1992, but recent shows have shifted that timeline. Co-showrunner Akiva Goldsman argues that the shift has to make decisions about how to handle the ways Star Trek resembles or diverges from its own history. The show has either ignored the events of our past or ignored their own canon as established in TOS.
Goldsman explains that Trek creators will have to continue making decisions about what to retcon to maintain the franchise's utopian Earth society from the future. He believes that pushing dates forward is necessary to keep Star Trek in its timeline, but he acknowledges that if the Eugenics Wars were in the '90s, it would be not be aspirational in terms of the real world.
3. 'The Marvels' Take A Stand In New Promo Poster | Heroic Hollywood
The Marvels, the sequel to Captain Marvel, is set to release in November. The film features Brie Larson's Carol Danvers, Kamala Khan (Iman Vellani) and S.W.O.R.D. agent Monica Rambeau (Teyonah Parris) in their superhero uniforms. The promotional poster showcases Rambeau as Photon, a new superhero identity she will take on. The film is directed by Nia DaCosta, the first Black woman to direct a Marvel Studios film, and co-wrote the script with Megan McDonnell, Elissa Karasik, and Zeb Wells. The Marvels is expected to be a groundbreaking Marvel Cinematic Universe project.
4. Anthony Mackie Doesn't Know Why Marvel Changed 'Cap 4' Title | Screen Crush
Anthony Mackie announced the change in the title of the next Captain America movie from Captain America: New World Order to Captain America: Brave New World. The change is attributed to the negative associations of the "new world order" with conspiracy theories. Marvel has not made public statements about the change, and Mackie has not provided a reason.
Inverse asked him why the title was changed. " I have no idea," He said. "They were like, 'We're changing the title.' I was like, 'All right, let's do it.' So that was it". The film will be the fourth Captain America movie and the first to star Anthony Mackie since The Falcon and the Winter Soldier. The cast includes returning actors from The Incredible Hulk, Liv Tyler, and Tim Blake Nelson.
5. 'Star Trek: Prodigy' Nominated For TCA Award As Producers Fight For Show's Future | Trek Movie
Star Trek: Prodigy, the animated series removed from Paramount+, has been nominated for a prestigious award by the Television Critics Association (TCA) for Outstanding Achievement In Family Programming. The 39th annual TCA Awards announced Prodigy's nomination, which is the first time an active Star Trek show has been nominated for a TCA Award since 1985. The show has also won an Emmy for Outstanding Animated Series and production design. The winners will be announced on August 7.
6. Sean Gunn Ditched Rocket's Green Onesie After The First Guardians Of The Galaxy | Slash Film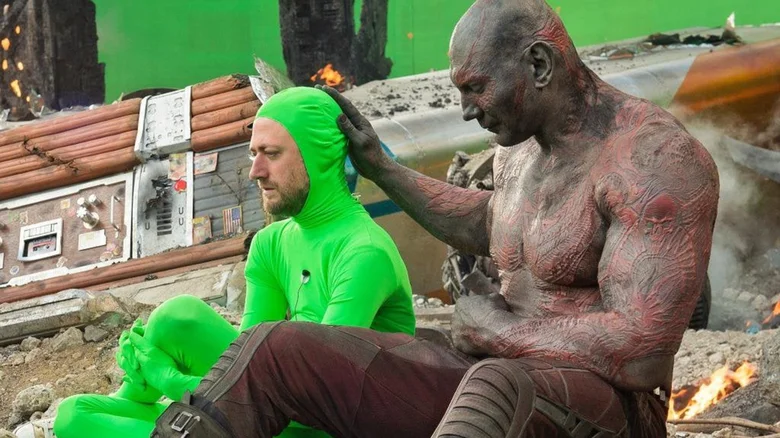 James Gunn's 2014 sci-fi comedy " Guardians of the Galaxy" features a diverse cast of aliens and space creatures on distant planets. The film features a human-shaped tree creature named Groot, who is both intelligent and compassionate. The film also features a bipedal raccoon named Rocket, voiced by Bradley Cooper, and was created using photorealistic visual effects. Sean Gunn, who played the live-action role of Kraglin, was required to dress in a neutral motion-tracking suit for his scenes as Rocket.
" Fortunately, I don't have to wear that green onesie anymore. We actually retired that not long after the photo you're talking about was taken with me and Dave. That was fairly early in the filming process and not too long after that, they were like, 'We don't really need you to wear that green suit. You can just wear this tracksuit.' For the subsequent movies, I'm wearing a much more comfortable great tracksuit in place of the green onesie."
The filming process allowed Gunn and Cooper to collaborate from a distance on creating the character.
7. James Gunn Won't Be at Comic-Con 2023, Which Doesn't Bode Well for DC Films | Gizmodo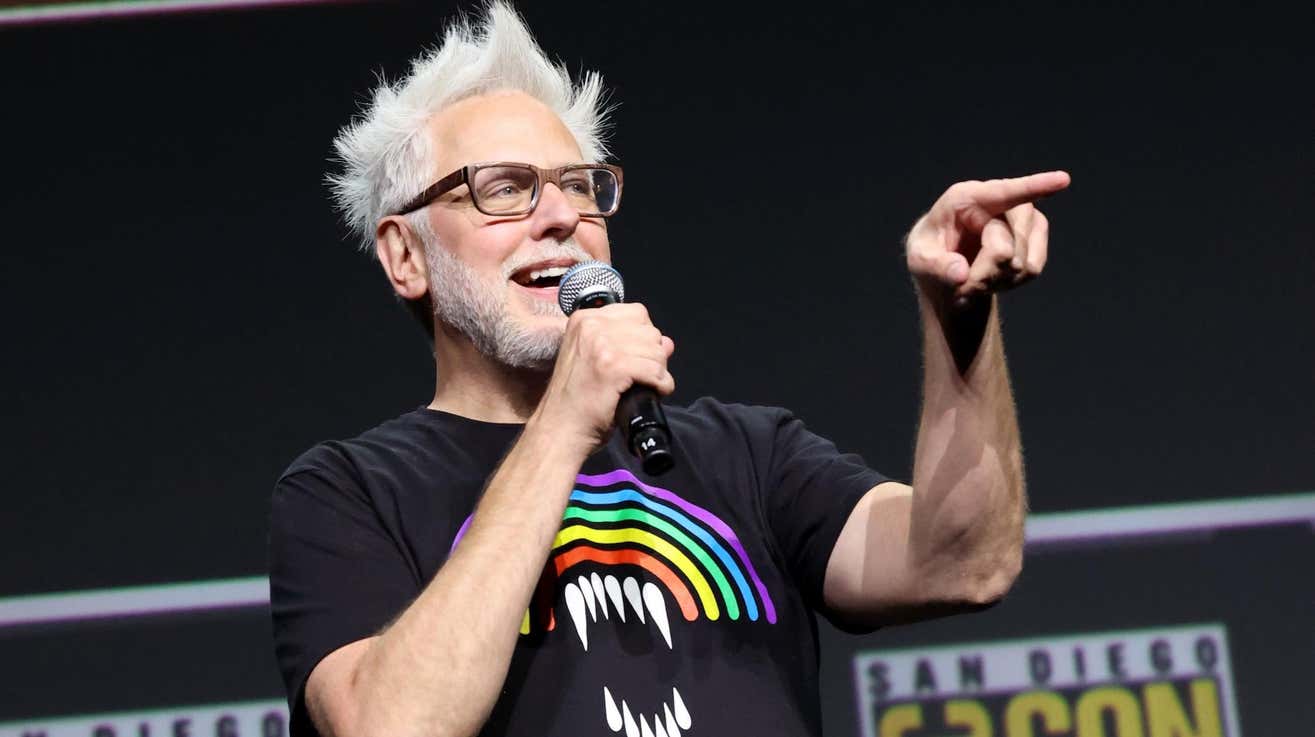 Filmmaker James Gunn has announced his absence from San Diego Comic-Con, stating that he will not be attending the convention in 2023. Gunn, co-president of DC Films, has a significant influence on DC's films and is also the writer and director of Superman: Legacy. However, he plans to be there in 2024, which is expected to feature a mix of Superman and DC. DC and Warner Bros. will still have a presence at the convention, with projects like Blue Beetle, Dune: Part Two, Wonka, and Aquaman and the Lost Kingdom. Gunn's absence comes after major studios like Marvel and Sony have also announced their absences due to the writers' and actors' strikes. Gunn is primarily a writer and director. But now he's also an executive. He could have stolen the entire show but it looks like that's not gonna happen.
8. Daniel Kaluuya wants Snoop Dogg and Bill Murray in the Spider-Verse | Joblo
The Spider-Verse, featuring nearly 300 variations, has attracted big names. Daniel Kaluuya, who voiced Spider-Punk, has identified two ideal additions for the series: Snoop Dogg and Bill Murray. Kaluuya believes that these characters would be perfect additions to the Spider-Verse, as they have ties to Marvel through the MCU. Oscar Isaac also believes Pedro Pascal would be a perfect " cranky, old Spider-Person." Kaluuya believes the fanbase for his own Spider-Verse character helped him be pumped about the project. Spider-Man: Across the Spider-Verse is doing well with critics and audiences, with a 96% rating on Rotten Tomatoes and over $610 million worldwide at the box office.
10. Man eats a hotdog every 10 seconds for 10 minutes to retain crown | Sky News
The world of competitive eating was rocked by Joey Chestnut. On July 4, 2023, he captured his 16th title by eating 62 hot dogs with buns. There's a breakdown by Sky News of how happened. 
Joey "Jaws" Chestnut won his 16th New York hot dog title by eating 62 hot dogs and buns in 10 minutes, averaging one every 10 seconds or less. The 39-year-old from Indiana comfortably out-ate his opponents, with runner-up Geoffrey Esper managing 49. However, Chestnut was unable to beat his 2021 record of 76 hot dogs due to stormy weather.
But this reminded me of the amazing " Star Trek" show written by the Breaking Bad character Badger. He imagined using the teleporter to help Chekov win a pie-eating contest with disastrous results.
Cool Stuff: . Sally Ride: America's First Woman in Space Paperback | Amazon
A life-size statue of famed astronaut Sally Ride was unveiled at the Ronald Reagan Presidential Library on Tuesday, July 4. The woman was an aspiring trailblazer and I'd highly recommend getting a copy of her book " Sally Ride: America's First Woman in Space" . You can also pick up a Sally Ride Barbie doll inspired by her.
Most Popular Posts – Last Week
Here are the top five posts from last week
Quote of the Day
"Why so serious?"  –  The Dark Knight (2008)
Click on the link for more ICYMI!
Note: Note: This post contains affiliate links. If you use these links to buy something we may earn a small commission. Thanks!
What do you think of today's news and links? Let us know in the comments below!