Geek Bits: Robot Dog Funerals, Dwayne McDuffie Awards and More
We'd love to hear what you think of the Internet's greatest moments in this week's "
Geek Bits
."
Links
10 Most Disappointing Superhero Movies

(via Neatorama)



They're not "bad." Just disappointing.
A Smallville Man - Fan Film

(via

Blah Blah Blah Yackity Smackity

)
On Feb. 28, at the Long Beach Comic Expo, the first-ever Dwayne McDuffie Award for Diversity will be presented, and the nominees for the honor were revealed. If you've been following diverse superhero media over the last year or so, you'll likely recognize a few of these. "Dwayne was an incredible creator, and used his talents to help bring more diversity into comics," said Martha Donato, co-founder of Long Beach Comic Con. "His influence on comics is incredible, and we look forward to helping preserve his legacy through this award." See
http://longbeachcomiccon.com
Ms. Marvel by G. Willow Wilson and Adrian Alphona (Marvel Comics)
The Shadow Hero by Gene Luen Yang and Sonny Liew (First Second Books)
Hex11 by Lisa K. Weber and Kelly Sue Milano (HexComix)
M.F.K. by Nilah Magruder (mfkcomic)
Shaft by David F. Walker and Bilquis Evely (Dynamite)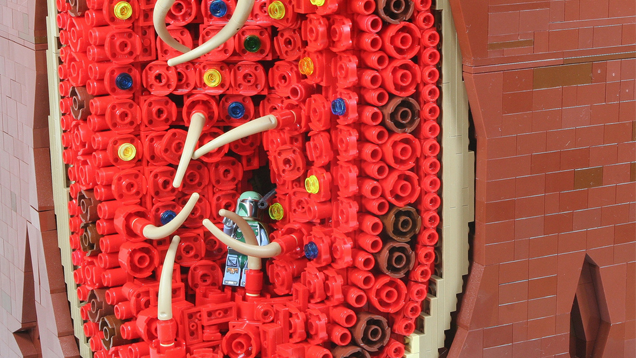 Top Gamers to Take on Chappie in Twitch and Sony Pictures Entertainment's Live "Chappie Challenge" Event
Chappie, the first movie character to play live on Twitch, challenges gamers to take him on in 2K and Turtle Rock Studios' Evolve with a $15,000 prize pool
Finals Event to Stream Live on Twitch on March 1 at 3pm PST
SAN FRANCISCO, CA – February 26, 2015 - Twitch, the leading social video platform for gamers, and Sony Pictures Entertainment has attracted an impressive number of Evolve gamers for The Chappie Challenge, a one-of-a-kind event. This program will mark the first time that human gamers can play against a movie character, as players compete in 2K and Turtle Rock Studios' Evolve against Chappie, the star of Sony Pictures Entertainment and MRC's Chappie, in theaters March 6.
Evolve is a highly strategic experience in which a team of four human players fights a fifth, playing as a Monster. In the Chappie Challenge, a team of human gamers will have the chance to square off against Chappie on Twitch.
The qualifying rounds ran over the weekend of February 21-23; the finals match against Chappie is slated for March 1 starting at 3pm PST. The live finals will take place at ESL studios in Burbank, California, where ESL is overseeing tournament production in conjunction with Twitch. At this event, the top team will face off against Chappie. This match will be livestreamed on Twitch at www.twitch.tv/evolvegame, and marks the first time a film character has competed in character on the platform.
Commenting on the announcement, Elias Plishner EVP Worldwide Digital Marketing at Sony Pictures said, "We're thrilled to be teaming up with Twitch for this first-of-its-kind event – gamers have never been able to take on a movie character in this kind of live competition. We know Chappie is up to the challenge – and we'll have to see how the top team does against him on March 1."
From Neill Blomkamp, the director of District 9, comes the new film Chappie. In the near future, crime is patrolled by an oppressive mechanized police force. But now, the people are fighting back. When one police droid, Chappie, is stolen and given new programming, he becomes the first robot with the ability to think and feel for himself. As powerful, destructive forces start to see Chappie as a danger to mankind and order, they will stop at nothing to maintain the status quo and ensure that Chappie is the last of his kind. Directed by Neill Blomkamp. Produced by Neill Blomkamp and Simon Kinberg. Written by Neill Blomkamp & Terri Tatchell.
As Chappie's intelligence and emotions evolve throughout the film, there is a different kind of evolution happening in the video game Evolve. From 2K and Turtle Rock Studios comes Evolve, the highly anticipated shooter in which four Hunters face off against a single, player-controlled Monster in adrenaline-pumping 4v1 matches. Play as the Monster to use savage abilities and an animalistic sense to kill your human enemies, or choose one of four Hunter classes (Trapper, Support, Assault and Medic) and team up to take down the beast on the planet Shear, where flora and fauna act as an adversary to man and Monster alike. Level up to unlock new Hunter or Monster characters as well as upgrades, skins, and perks. Earn your infamy on the leaderboards and become the apex predator. Evolve is currently available for Xbox One, the all-in-one games and entertainment system from Microsoft, PlayStation®4 and PC.
For more information about the Chappie Challenge, visit
http://www.chappiechallenge.com/.
About Twitch
Twitch is the world's leading live social video platform and community for gamers. Each month, more than 100 million community members gather to watch and talk about video games with more than 1.5 million broadcasters. Twitch's video platform is the backbone of both live and on-demand distribution for the entire video game ecosystem. This includes game developers, publishers, media outlets, events, user generated content, and the entire esports scene. In February 2014, Twitch was ranked the 4th largest website in terms of peak internet traffic in the U.S., fortifying the brand as an entertainment industry leader and the epicenter of social video for gamers. For more information visit: http://www.twitch.tv/p/press and the Twitch blog.
About Sony Pictures Entertainment Sony Pictures Entertainment
(SPE) is a subsidiary of Sony Entertainment Inc., a subsidiary of Tokyo-based Sony Corporation. SPE's global operations encompass motion picture production, acquisition and distribution; television production, acquisition and distribution; television networks; digital content creation and distribution; operation of studio facilities; and development of new entertainment products, services and technologies. For additional information, go to http://www.sonypictures.com.
About 2K
Founded in 2005, 2K develops and publishes interactive entertainment globally for console systems, handheld gaming systems and personal computers, including smartphones and tablets, which are delivered through physical retail, digital download, online platforms and cloud streaming services. 2K publishes titles in today's most popular gaming genres, including shooters, action, role-playing, strategy, sports, casual, and family entertainment. The 2K label has some of the most talented development studios in the world today, including Firaxis Games, Visual Concepts, 2K Marin, 2K Czech, 2K Australia, Hangar 13, Cat Daddy Games and 2K China. 2K's stable of high quality titles includes the critically acclaimed BioShock®, Borderlands™ and XCOM® franchises, the beloved Sid Meier's Civilization series, the popular WWE 2K franchise and NBA 2K, the #1 rated and #1 selling basketball franchise*. 2K is headquartered in Novato, California and is a wholly owned label of Take-Two Interactive Software, Inc. (NASDAQ: TTWO). For more information, please visit www.2k.com. visit
http://www.chappiechallenge.com/
.
2015 Razzie Award "Winners"

(via He Geek She Geek)
ARROW Boss Says 'Diggle' Isn't GREEN LANTERN Because WB Has "Plans" For 'John Stewart'

(via Comic Book Movie)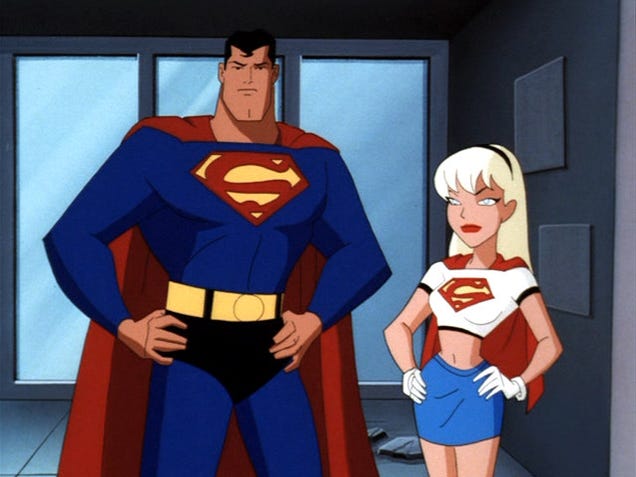 AVENGERS: AGE OF ULTRON and New Poster!! (via Being Retro)
What do you think of this week's links?
If you enjoyed this, then please use the buttons below to tell your friends about this post! Follow us!
Email
|
RSS
|
Twitter
|
Facebook