Geek Bits: Aquaman Cast, Harrison Ford Broken and More [Links]
I'd love to hear what you think of the Internet's greatest moments in this week's "
Geek Bits
."
By the Way...
Yesterday I posted the winner of the caption contest and accidentally put the post back in drafts. It's up now, so go see who won!
Links
10.
New ANT-MAN & AVENGERS: AGE OF ULTRON Details On Villains, Costumes, Powers And More
Comic Book Movie
)


SPOILERS!


9.
X-Wing Knife Set for all You Jedi Chefs Out There!
GeekTyrant
)
I'd cook a lot more with these
8.
Bob Kane to Receive Posthumous Star on Hollywood Walk of Fame
Comic Book Resources
)
He created Batman. Well deserved
"Batman" co-creator Bob Kane, who passed away in 1998, will receive a posthumous star on the Hollywood Walk of Fame in 2015.

7.
Stunning Final Trailer for DAWN OF THE PLANET OF THE APES
GeekTyrant
)
6.
Turns Out Harrison Ford Broke His Leg on the Set of Star Wars, But He's Fine Now - We're all fine here, now... how are you?
The Mary Sue
)
A short update to the story of that time Harrison Ford "
sustained an ankle injury
" on the set of
Star Wars: Episode VII
because it turns out he's 71 years old and
that happens:
He actually broke his left leg. His publicist Ina Treciokas has released an official statement, saying Ford's "surgery was successful and he will begin rehab shortly. He's doing well, and looks forward to returning to work."
5. A Fatherly Moment for Data
MsMariah's Space Blog-yssey
)
4.
'Gotham' teaser introduces the villains
(via Huffington Post)
3.
Comic: Titans-Divinity Episode 08
(via Hypertransitory)
Now's a good time to catch this excellent webcomic and upcoming book
2.
'Agent Carter': Hayley Atwell Teases Dominic Cooper's Return As Howard Stark
Screen Rant
)
1.
Jason Momoa Reportedly Confirmed to Be Batman v. Superman's Aquaman
io9
)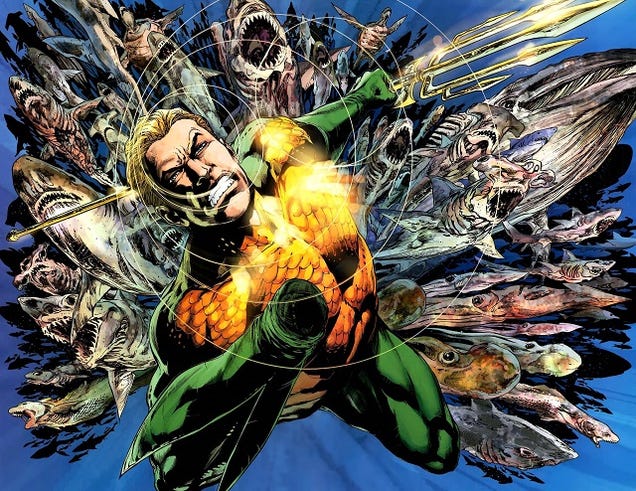 I don't really know who he is but I like it...
What do you think of this week's links
?
If you enjoyed this, then please use the buttons below to tell your friends about this post! Follow us!
Email
|
RSS
|
Twitter
|
Facebook