Star Wars Episode VII

(2015)J.J. Abrams, Lee Towersey, Oliver Steeples and Lucasfilm President Kathleen Kennedy posing with R2-D2
Who is chasing cookies instead of Jennifer Lawrence? What are the possible titles of the Man of Steel sequel? Why was Yoda almost a monkey? How much money is the Spider-Man Broadway play losing?
Above image: R2-D2 First Character Confirmed for 'Star Wars Episode VII,' And He Was Built By Two Fans (via /Film)
"It all started when Kathleen Kennedy
toured the R2-D2 Builders area at Celebration Europe this past summer
in Germany,"  Steeples told the Official Star Wars Blog. "She posed for
pictures with us, looked at all the droids we'd built and was very
complimentary. I mentioned that the R2-D2 Builders in the UK were
available if required, as a semi-joke. When I was contacted to work on
the film by [executive producer] Jason McGatlin, it was on her
recommendation.
Find out all of the Internet's greatest moments in this week's "Geek Bits."
Links
10. List of
Possible Titles for BATMAN VS. SUPERMAN(via Geek Tyrant)
We've already talked about the Man of Steel 2 sequel and David Goyer
said is might be called "Superman vs. Batman" or "Batman vs. Superman."
Now we have a list of other titles the studio is toying with.
According to Fusible, the
studio has secretly registered several different titles for the
film through the internet brand protection company MarkMonitor.
Here are the possible titles…
Man of Steel Battle the Knight
Man of Steel Beyond Darkness
Man of Steel Black of Knight
Man of Steel Darkness Falls
Man of Steel Knight Falls
Man of Steel Shadow of the Night
Man of Steel The Blackest Hour
Man of Steel The Darknness Within
None of them really grab me like "Superman vs. Batman." What do you
think of the titles?
9. 6
Cool Things to Celebrate 50 years of Doctor Who(via Blah Blah Blah Yackity
Smackity)
Don't forget the sonic talking pizza cutter!


8. Recut trailer using only bloopers shows the comedy Avengers could've been(via Blastr)
The Avengers was a great action movie, but it just might have been an even better zany comedy.


7. Yoda Was Almost Played By A Monkey In 'Star Wars'(via The Huffington Post)
Before deciding to use a puppet, The Empire Strikes Back
production team planned to train a monkey to wear a mask, hold a cane
and play the Jedi master. The results are terrifying. Will McCrab
shared the pics via Twitter (@mccrabb_will) this week.
"Star Wars" fans are likely familiar with this bit of unbelievable
trivia: The story of Monkey Yoda was revealed by author J.W. Rinzler in
his 2010 book, "The Making Of 'Star Wars: The Empire Strikes Back.'" As io9.com reported back in 2010 when the news first broke, the simian plans for Yoda were scrapped when someone
on the production noted that "the monkey's just going to pull off the
mask over and over again." The character was eventually turned into a
puppet that was operated and voiced by Frank Oz. Check out the photos,
as well as a clip of Oz performing Yoda, below.
6. Sesame Street Presents THE HUNGRY GAMES(via
He Geek She Geek)


5. Is 'X-Men:
Days of Future Past' Fox's Second Most Expensive Movie Ever?(via /Film)
The Calgary
Herald (via THR)
dropped that little bit of trivia in a recent article about the
project, which recently returned to the Canadian city for reshoots. If
the claim is true, X-Men: Days of Future Past would
easily shoot past the series' most recent entries, X-Men First
Class ($160 million) and The Wolverine ($120
million) in terms of cost.
The aforementioned Last Stand
is the only X-Men movie with a price tag over $200 million, and is
listed here as Fox's second most expensive film to date. In
comparison, Avatar had an official production budget of
$237 million, though the real figure is rumored to be significantly
higher.
As big as those numbers are, a $210 to
$237 million budget would just put Days of Future Past on par
with other recent Marvel and DC adaptations. The Avengers
came in at around $220 million, The Amazing Spider-Man had
a budget of $230 million, and The Dark Knight Rises and Man
of Steel cost Warner Bros. $250 million and $225
million, respectively. And all of those are lower than the $258 million
spent on Spider-Man 3 back in 2007.
4. Spider-Man' Investors Shaken by
Projected $60 Million Loss (via NY Times)
This play was doomed from the beginning, so it's headed for Las Vegas.
While Broadway flops usually lose $5
million to $15 million, [Spider-Man: Turn off the Dark] will lose far
more, given the show's record-setting $75 million capitalization; the
enormous weekly costs of running this special effects-laden production;
and its operating losses of hundreds of thousands of dollars a week
this fall, as the box office faltered.
While "Spider-Man" has grossed a strong $203 million since performances
began in November 2010, most of that money has been drained away by two
huge expenses. The bigger was the production's running costs of between
$1 million and $1.3 million a week, which sometimes exceeded ticket
revenue.
"We will see nothing back, not a cent," said Terry Allen Kramer, a
veteran Broadway producer who put about $1 million into "Spider-Man."
"A lot of us feel that it's an extraordinary show with lousy music, but
the main problem is that the budget numbers were a disaster — just a
disaster."
3. Death
Star Owner's Manual will help you get it Fully
Operational  (via io9)
No need to tear this ship apart till you got those plans. Now you can
just buy the technical manual of the Death Star. Star Wars: Death Star Owner's Technical Manual: Imperial DS-1 Orbital Battle Station
is a Haynes manual, so you can build your own.
Just like the first two volumes, this
book is chock full of specs and funny images. Some of the documentation
is written by the great Grand Moff Tarkin himself, including his own
insights into how you shouldn't overestimate the chances of anyone
going against this battle station. There are sections about the early
history of the Death Star, plus a special section at the back
containing specs for the second Death Star from Return of the Jedi.
You'll learn lots of insights — like those structures on the surface of
the Death Star are more or less copied from city blocks on various
Imperial planets.
Just don't be too proud of the technological terror you've constructed.
The ability to destroy a planet is insignificant next to the power of
the Force.


2. "The Five Doctors – Reboot" – Some Classic Doctor Who Stars Have Made Something Special(via Bleeding Cool)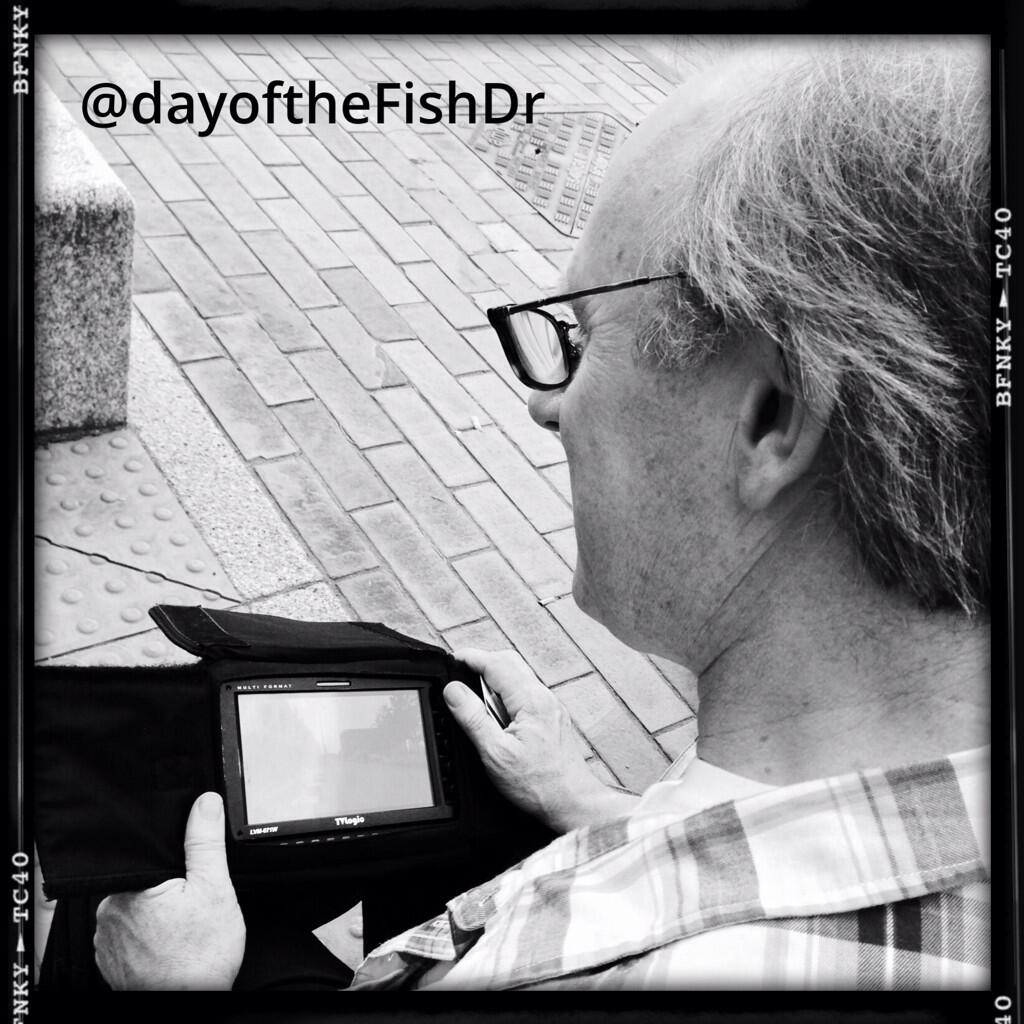 We've seen a lot of evidence that Peter
Davison has been up to something a touch sneaky and hopefully rather
fun to mark the Doctor Who 50th anniversary. It's now fairly clear just
what the secret project actually is.
Using a Twitter account he's set up just to hype the project, Davison
has just posted an image of a beaten-up script cover. This, the tweet
says, is how it all began, back in January.
Other tweets have indicated that this project, presumably a video on
Davison's fairly healthy Vimeo account, will be unveiled tomorrow, on
the actual day of the anniversary. Not at 7.50pm GMT, I'm sure.
Follow @dayoftheFishDr to learn more.
1. 11 Foods Inspired By The Hunger Games (via Neatorama)
If you've only seen the first movie, you probably know that the people in The Hunger Games are pretty hungry (unless they're living in the Capitol), but you might not realize just how food is specifically mentioned
in the books to illustrate the difference between the impoverished
people living in the many districts and the wealthy urbanites in the
Capitol. In fact, there are even a few cookbooks written about these foods.
If you're ready to go check out The Hunger Games: Catching Fire premiere this weekend, consider getting in the spirit before you hit the theater with these delicious recipes inspired by The Hunger Games. I'd like to give a special thank you to Fictional Food, which specializes in recreating recipes from popular fictional sources.
Dishes like "Burnt Nut Raisin Bread" and "Basil-Wrapped Goat Cheese" let you live the life of The Hunger Games.
Reviews
TV
Arrow
(02×07) "State Vs. Queen"
Official Synopsis: "MOIRA FIGHTS FOR
HER LIFE; THE COUNT RETURNS – Oliver (Stephen Amell) is concerned when
a mysterious illness sweeps the city, infecting hundreds of people,
including Diggle (David Ramsey). Oliver discovers Vertigo in Diggle's
blood and realizes The Count (guest star Seth Gabel) has broken out of
prison and is once again distributing his drug. Meanwhile, Moira
(Susanna Thompson) goes on trial for her participation in the
Undertaking. ADA Adam Donner (guest star Dylan Bruce) collapses in
court with Vertigo symptoms so Laurel (Katie Cassidy) must step in and
try the case against Moira. Oliver is torn between standing by his
family during the trial and catching The Count. However, things change
when Felicity (Emily Bett Rickards) follows a lead and walks straight
into a trap set by The Count. Bethany Rooney directed the episode
written by Marc Guggenheim & Drew Z. Greenberg"
The Count (who finally goes by Count Vertigo) has an amazing plan to
take over the city and finally establishes him into a major villain.
This episode has some huge moments in Oliver's mother's trial and Arrow
gets closer to being the comic book version of Green Arrow. Plus, Slade
gets closer to being Deathstroke after half his face gets burned off. I
guess my plan to have Vertigo join "Suicide Squad" isn't going to happen after all.


Marvel's
Agents of S.H.I.E.L.D. (01×08) "The Well"
Official Synopsis: "In the aftermath
of the events chronicled in the feature film 'Marvel's Thor: The Dark
World,' Coulson and the Agents of SHIELD pick up the pieces — one of
which threatens to destroy a member of the team."
I never saw Thor: The Dark World,
but someone who did said the connections are "mind-blowing." I don't
know about that, but it's a good episode. It's not one of my favorites,
but it did have some great super-villains in the "Berzerkers" and some
powerful moments with Agent Ward. It was directed by former Star Trek actor Jonathan Frakes and he did a good
job. Coulson gets another episode where he reflects on his death and
Tahiti (it's a magical place). The show wrapped up a little too nicely,
so I wish the show took more risks like Whedon did in Firefly and Dollhouse. Not my favorite episode,
but still one of the best genre shows on TV.
Almost
Human (01×01)
"Pilot"
Official Synopsis: "ALMOST HUMAN –
Executive-produced by Emmy Award winner J.J. Abrams ("Fringe," "Lost,"
the "Star Trek" and "Mission: Impossible" franchises) and creator J.H.
Wyman ("Fringe," "The Mexican") and starring Karl Urban ("Star Trek"),
Michael Ealy ("Sleeper Cell," "Common Law") and Emmy Award nominee Lili
Taylor ("Six Feet Under,"), ALMOST HUMAN is a high-tech, high-stakes
action drama set 35 years in the future, when police officers are
partnered with highly evolved human-like androids. An unlikely
partnership is forged when a part-machine cop (Urban) is forced to pair
with a part-human robot (Ealy) as they fight crime and investigate a
deeper cover-up in a futuristic new world."
I watched the 8-minute preview and it really only touched the surface
of this show. The characters have such depth that it sets a new
standard. You really care about all of them and
even the robots. My wife is in love with Ealy's blue eyes, so she's a
fan of the show. I can see why Abrams was able to talk Urban into doing
television. The show suffers from almost too many science fiction
tropes (distrust of robots, synthetic humans, desires to be human,
Minority Report-style displays) there's enough originality that it sets
it apart. I recorded part two, but haven't watched it yet. I'll review
part two and episode three next week.
What do you
think of this week's links?
Please use the buttons below to tell your friends about this post. Click on the links to follow us for free by Email, RSS and follow us on Twitter @thegeektwins and like us on Facebook