Geek Bits: Spider-Man Beard, Jurassic Park 4 Director and More [Links]
Welcome to "Geek Bits" where we share the geekiest bits of the Internet for you. Who is directing
Jurassic Park 4
? What orchestra is playing music from the
Matrix
? When is Star Wars Weekend? Will Joss Whedon crowd-fund
Firefly
?
Above Image: Spider-Man Beard
Don't forget to sign up for
Star Wars March Madness 2013
! We're well on our way to the 100 participant target. If you've signed up, why not tell two friends? Then they tell two friends. And so on...and so on...
IRON MAN
Iron Man iPhone case complete with pulsing arc reactor
(via Blastr)
TEENAGE MUTANT NINJA TURTLES
Kevin Eastman Talks Awesomeness of New NINJA TURTLES Film (via Geek Tyrant)
From everything that I've seen in the ["TMNT"] script and the development and everything they've asked my input on specifically, it's gonna be an awesome, familiar, solid "Turtles" movie. It'll have everything that fans are gonna want and then some.
STAR WARS
Star Wars Weekends takes place at Disney's Hollywood Studios every Friday, Saturday and Sunday from May 17-June 9, 2013. Most event activities are included in regular park admission.
Awesome STAR WARS / LITTLE MISS SUNSHINE Mashup Poster
JURASSIC PARK
Colin Trevorrow (Safety Not Guaranteed) missed on on directing STAR WARS VII, but to make up for it he's directing JURASSIC PARK 4. Of course, he will Shoot in 3D
(via Collider)
FIREFLY
This week saw the most successful
Kickstarter campaign
ever when the
Veronica Mars Project
movie reached it's goal of $2,000,000 in 10 minutes. To answer the inevitable question
No, Joss Whedon is not going to Kickstart a Firefly movie... for now
(via io9)
SPIDER-MAN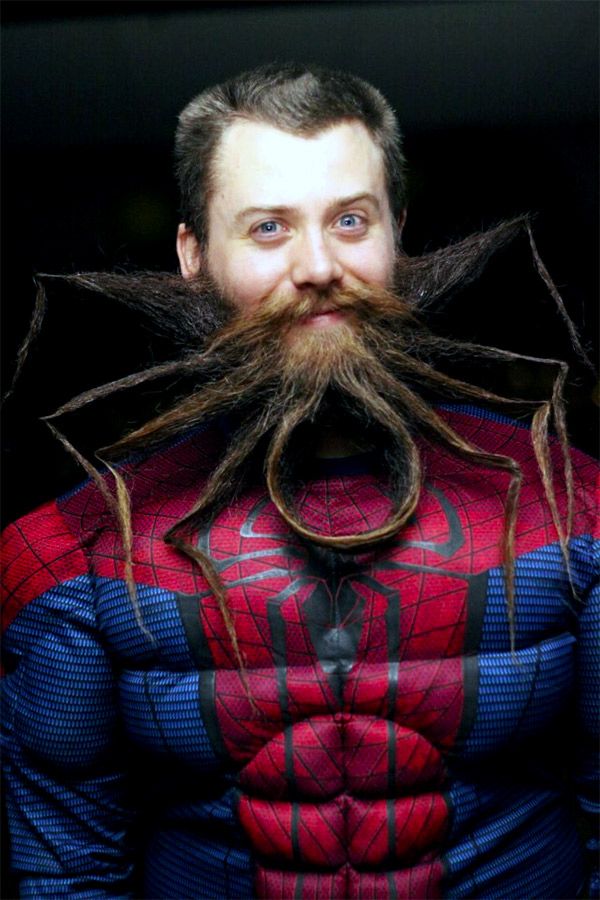 First, it was the
X-Wing beard
and now the beard expert Chad Roberts is sporting the Spider-Man beard. I weep. (via
Neatorama
)
Odds and Ends
What do you think of this week's links?
[Image Source: Neatorama
]
Please use the buttons below to tell your friends about this post. Click on the links to follow us for free by
Email
,
RSS
and follow us on Twitter
@thegeektwins