ICYMI: How Batman Saved Prince, Defenders Future in MCU, Gaiman Sandman Series and More
Did Batman begin...production? Is Killmonger coming back for Black Panther 2? How did the Batman soundtrack save Prince's career? Which network is planning a Sandman series? Is Falcon in Spider-Man: Far From Home?
We can't always cover everything. So here's everything you missed this morning Monday, July 01, 2019. In Case You Missed It (ICYMI).
Above Image: Batman' Soundtrack Saved Prince & More |
/Film
1. Kevin Feige Debunks Killmonger's Return in Black Panther 2 | Screenrant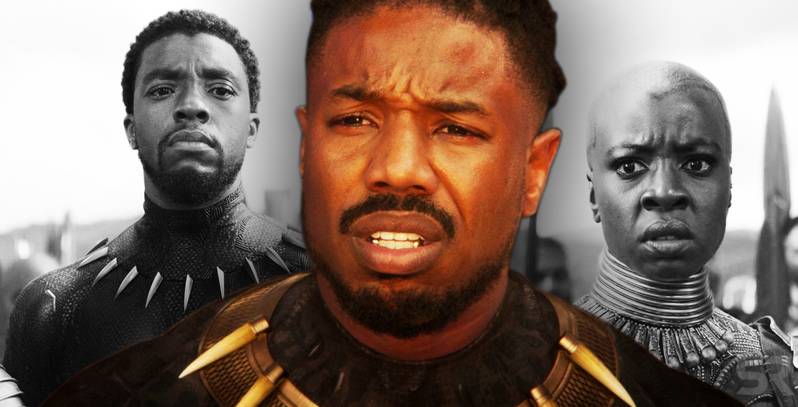 "The honest answer to that is that is pure rumor and speculation, because Mr. Coogler is just only in recent weeks sitting down at his keyboard and beginning to outline the movie," Marvel Studios head Kevin Feige told BET. "It's early, so nothing is set yet in any way that far, because Mr. Coogler is sitting down and will share it with Nate Moore and myself in coming weeks.
2. This Video Proves Once and For All That Luke Skywalker is Star Wars's Straight Man | io9
3. 'Bill & Ted Face the Music' begins production | Entertainment Weekly
I call this: "Photo From Last Night's Cast Dinner that Reveals Nothing (So I Don't Get Into Trouble)."  Or: "How I See Every Group Photo I'm In Anyway."

pic.twitter.com/SWvRbWP6fl

— Ed Solomon (@ed_solomon) June 30, 2019
4. NEWS: The Batman is officially in pre-production! | Redditt - /DC_Cinematic
...according to IMDb
5. Will Smith Thanks Fans As 'Aladdin' Tops 'Independence Day' To Become Star's Biggest Film Worldwide | Deadline
6. A Small Update on the New RoboCop Movie, Which Is Apparently Still Happening | io9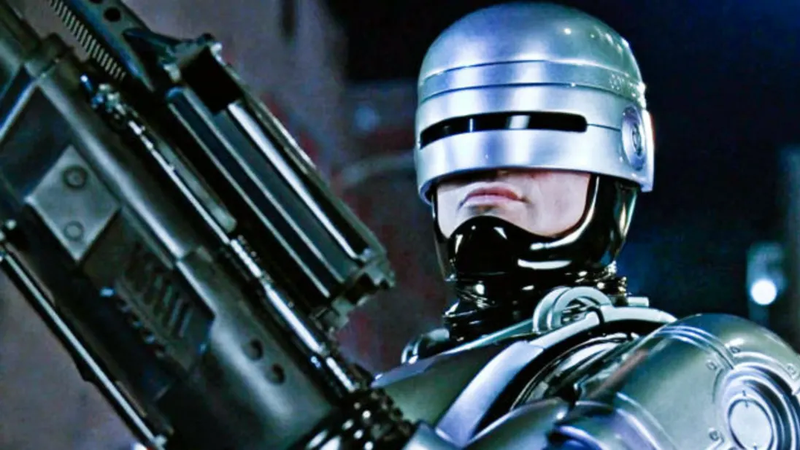 Taking to the new home of casual movie updates, Twitter, Blomkamp confirms that the sequel work is ongoing, saying, "Script is being written. Going well! Imagine watching Verhoeven do a follow up film."
7. Prince's 'Batman' at 30: How the Film Saved His Career From 'Horrible' Financial Straits | Variety
Turns out Prince was burning through cash from his lavish tours and spending. The album saved him from financial ruin. Plus, it got Prince in a purple Joker suit.
"Prince was at a crossroads," Magnoli tells Variety. "The 'Batman' album afforded us the opportunity to do art and commerce and allow the artist Prince to forge on. This was a perfect opportunity and a perfect vehicle in which he could express himself creatively."
8. Kevin Feige Weighs In On The Future Of THE DEFENDERS At Marvel Studios After Netflix Cancelations | Comic Book Movie
This interview has gotten a lot of press. TL:DR "He doesn't know."
"I don't know," Feige admitted. "There were a lot of great characters that were on those Netflix series, and I think there is a period of time…it'll be a while before we could use any of them based on what the contracts were, so I'm not sure. And also, even answering that question is a spoiler. But there are some great Marvel characters there."
9. Sandman TV Show From Neil Gaiman Nearing Series Order at Netflix | TV Line
Netflix is nearing a deal with Warner Bros. TV to adapt what is arguably considered to be Neil Gaiman's most beloved comic book opus, TVLine has learned.
10. 'Spider-Man: Far From Home' Almost Showed Falcon as the New Captain America | /Film
"We briefly talked about bringing in Falcon as Captain America at the end, like maybe once Peter's arced, and he's sort of like leading the team, like maybe he calls in a favor," Carroll said. "But we also thought it was really important to the arc of this movie that there not be other Avengers available to Nick Fury or Peter, so he'd have to step up and do it himself."
Click on the link for more
ICYMI
!
Read more of his posts by clicking on the 
link
Follow him on Twitter 
@mauricem1972
What do you think of today's news and links? Let us know in the comments below!
Note: Some links may lead to an approved affiliate and small proceeds from the sale go to support the blog. Thank you!
If you enjoyed this, then please use the buttons below to tell your friends about this post! Follow us!
Email
|
RSS
| 
Twitter
|
Facebook