ICYMI #210 - THE MANDALORIAN Update, First Star Wars Screen Test and More
All the biggest sci-fi movie and tv news you may have missed on Monday, July 29, 2019.
Which Star Trek movie is coming back to theaters? What's the most expensive scene in Avengers:
End-Game? What were Mark Hammill and Harrison Ford's first screen test like? Who is stopping Falcon from becoming Captain America?
We can't always cover everything. So here's everything you missed this morning Monday, July 29, 2019. In Case You Missed It (ICYMI).
Above Image: Chris Hemsworth and Tom Hiddleston posing with an excited fan [John Cena]. This is the Thor movie we needed |
Redditt - /MarvelStudios
Warning: May Contain Spoilers!
1. THE MANDALORIAN: Jon Favreau Reveals Scoring Has Begun On Season 1 Of The Upcoming STAR WARS Series | Comic Book Movie
2. 'Star Trek: The Motion Picture' Returning To Big Screen For 2-Day Anniversary Screenings | Trek Movie
The first Star Trek movie premiere in December 1979 with Star Trek: The Motion Picture, directed by Robert Wise. In celebration of the 40th anniversary, the theatrical version of the film will return to movie theaters for two days only, on September 15 and 18. This will be the first nationwide cinema release for the film since it premiered.
3. Disney Breaks All-Time Record For Global Ticket Sales In A Year With Over $7.67B And It's Only July | Comic Book Movie
Disney continues to reign supreme at the box office, setting a new all-time record for global ticket sales for a single studio. The House of Mouse has already surpassed $7.67 billion worldwide this year (a figure that includes $5.09 billion overseas), breaking its own record set in 2016 with $7.61 billion.
4. This VFX Reel Shows How Next Level Avengers: Endgame's Hulk Really Was | io9
5. Mark Hamill's 'Star Wars' Screen Test With Harrison Ford Is A Treasure | Huffington Post
My screen-test for

@starwars

w/ Harrison on the 1st day I ever met him. Neither 1 of us had read the script at this point, only this 1 scene. I asked George what kind of movie it was-"Let's just do it, we'll talk about that later" We never did talk about it later-we just did it.

https://t.co/e7cHWoLmJk

— Mark Hamill (@HamillHimself) July 28, 2019
6. 'Avengers: Endgame' Directors Reveal The Film's Most Expensive Shot | Heroic Hollywood
During a conversation with Kevin Smith for IMDB, Joe Russo explained that the combined salary of every Avengers: Endgame cast member featured in the funeral scene's famous tracking shot likely resulted in it being the most expensive of the entire film: "We used to joke, and I don't know if it's joking, it's probably the most expensive shot in movie history. That's a lot of salary on the screen there. At the very least it's the most expensive day of extras in movie history, outside of Cleopatra."
7. THE FALCON AND THE WINTER SOLDIER Is Said to Center on the Government Not Wanting Sam Wilson to Be the New Captain America | GeekTyrant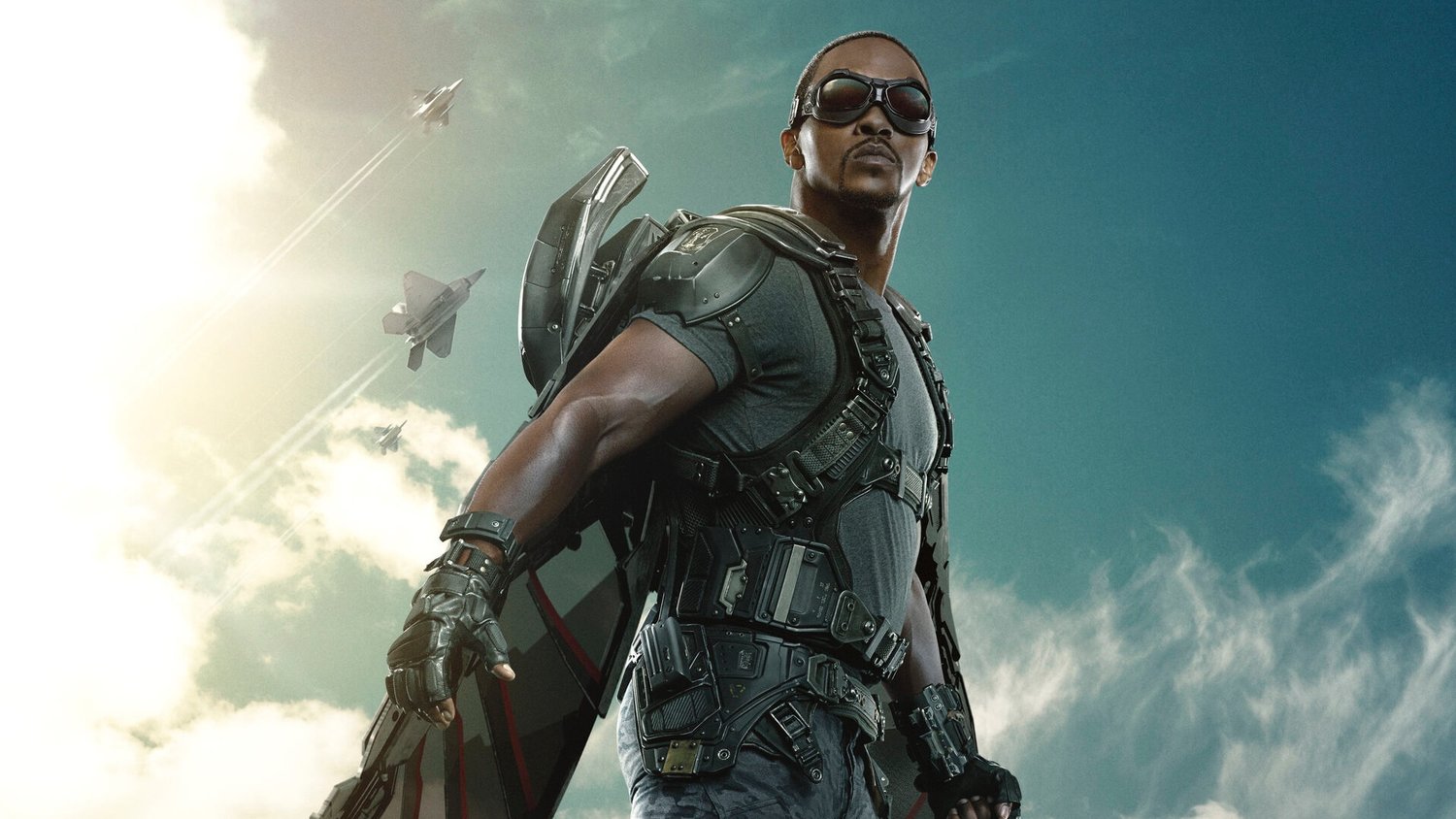 "That, I think, is the crux of what that show's going to be. The government doesn't want Sam Wilson to be Captain America." - Anthony Mackie
8. 'Avengers: Endgame' Deleted Scene Takes a Knee (and Shows What Happened to Gamora) | /Film
— USA TODAY Life (@usatodaylife) July 26, 2019
9. AVENGERS: ENDGAME Writers Explain Why Nick Fury Wasn't Included In The Movie's Final Battle | Comic Book Movie
"I don't think we ever put him in," Markus admitted. "It was [because] we have such a traffic jam of heroes and so much power, that to have a guy who, in combat, would just be firing a gun... it doesn't come off well for Nick Fury, frankly."
10. Star Wars: The Rise Of Skywalker Leak Offers New Look At The Knights Of Ren | We Got This Covered
Most Popular Posts - Last Week
Here are the top five posts from last week
1
5 Horrifying Facts About Seven of Nine's Uniform
2
A Brief History of Deanna Troi's Cleavage
3
10 Marvel Asian Superheroes Who Should Get Their Own Show
4
5 Supervillains Who Broke Captain America's Shield
5
Star Trek: 10 Dirtiest Secrets About the Original Costumes
Anniversaries
On this day:
Shin Godzilla
(2016) opened in US theaters on July 29, 2018.
Click on the link for more
ICYMI
!
What do you think of today's news and links? Let us know in the comments below!
INSERT Q HERE. Let us know in the comments below!
Note: Some links may lead to an approved affiliate and small proceeds from the sale go to support the blog. Thank you!
If you enjoyed this, then please use the buttons below to tell your friends about this post! Follow us!
Email
|
RSS
|
Twitter
|
Facebook