Geek Bits: What Movie Prop Would You Love to Have? Plus Hijab Princess Leia Cosplay and More Links
I'd love to hear what you think of the Internet's strangest and geekiest moments in this week's "
Geek Bits
."
Poll
This week's poll question comes from
Invaluable.com
, the world's premier online auction marketplace. 
Invaluable offers live auctions from all over the world covering pretty much anything you could think of. They often feature all sorts of movie memorabilia as well as other great collectibles
. 
If you could buy any prop from a movie what would it be?
Han Solo's blaster pistol
? Spock's rubber ears? Thor's hammer? What would your dream movie memorabilia piece(s) be? Let us know in the comments!
Links
Chinese Millionaire Secretly built Star Trek Enterprise building
43-year old Liu Dejia built a huge space ship replica for £100 million and took six years. He told no one and no one noticed till someone flew overhead.
What It's Like to Be Lucasfilm's Resident Star Wars Geek
"I'm able to give my two cents when I see something that isn't tracking, maybe pointing out that, well, you know, that spaceship doesn't have that capacity or these two planets are closer than the script is suggesting that they are. That kind of deep universe history."
Hijab Princess Leia Cosplay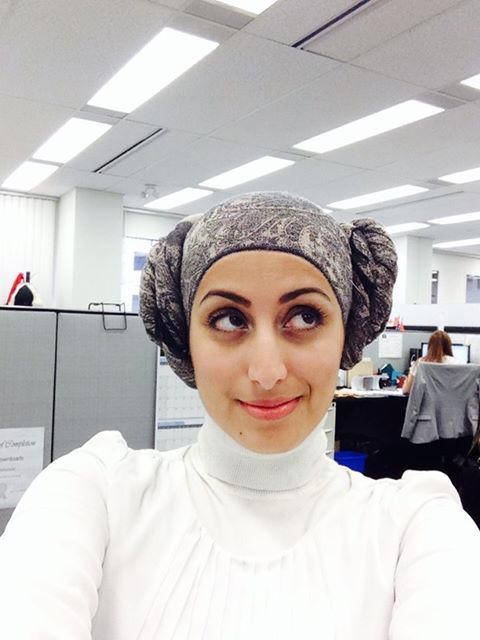 Redditor
umdean
shows a clever use for a hijab
U.S. Geological Survey Seismologist Shocks Everyone By Saying 'San Andreas' is Unrealistic
U.S. Geological Survey seismologist Lucy Jones took to Twitter to help separate fact from fiction, pointing out the myriad ways in which this movie makes absolutely no sense — and also highlighting a few instances in which it's dead on. Read about San Andreas fact or fiction after the jump.
Reviews
Television
Star Trek: The Animated Series
- "The Ambergris Element" (01x13) -

Recommended
Wikipedia synopsis:
Captain Kirk and First Officer Spock are mysteriously transformed into water-breathers.
This episode is a fun one even though it's ridiculously silly. The saving grace is the use of underwater equipment and it's pretty awesome. They could never have done an episode like this in the live action series and it shows the advantage of using animation. Spock and Kirk show themselves to be an unbeatable team as usual although Scotty again shows his resourcefulness. The underlying message of violence being the last resource of less advanced civilization is one more message that Roddenberry tried hard to convey.
If you're on Twitter next week we're doing a live Twitter chat of the next episode "The Slaver Weapon" on Tuesday, June 2, 2015 at 5:00 PM EDT. You can watch it on Hulu or Netflix. Join us!
What do you think of this week's links and reviews?
If you enjoyed this, then please use the buttons below to tell your friends about this post! Follow us!
Email
|
RSS
| 
Twitter
|
Facebook